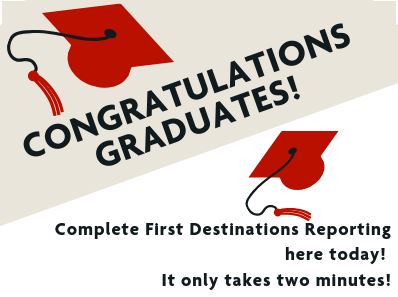 First Destinations and Graduate Outcomes
Each year Career Services tracks undergraduate degree recipients to determine first destinations for employment and education following SUNY Cortland. Beginning in 2018, we will also collect graduate student destinations.
The complete 2017 report is available and additional questions can be directed to Career Services. The 2018 collection cycle is currently wrapping and 2019 is beginning.