2017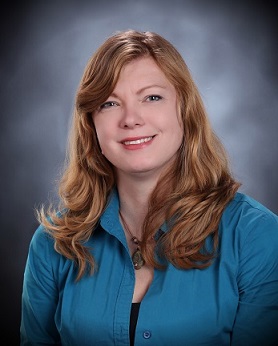 2016
JoEllen Bailey
Kathleen Lawrence
2015
Emilie Kudela has received this award for her many contributions to the Childhood and Early Childhood Education Department. Since her arrival to Cortland in 1998, Kudela has exhibited leadership in early childhood education with contributions such as her development and supervision of the new Special Education and Early Childhood Education programs. She is passionate about mentoring and advising new faculty, students, community/school partnership development, and innovations in teacher education to meet the needs of new generations of learners.
Some of her achievements include: founder of the Cortland Children's Museum, long-term member of the New York State Child Care Coordinating Council, New York State Council on Children and Families, and the Advocacy Council for Inclusion. Her leadership efforts have taken her to educational institutions from Binghamton to the Bronx to Barbados, won her numerous grants, and made her a valuable speaker at nearly a hundred talks and lectures around the state and country. As her colleagues have observed, "We cannot think of another faculty member in our school, and perhaps on our campus, whose work has so significantly influenced the academic offerings and enrollment in teacher education."
2014
Dr. Seth Asumah has received this award for his consistent efforts and achievements in service across the College. Asumah has organized, co-organized and led numerous activities including the Kente Cloth Celebration, Summer Diversity Institute, Challenge for Success Program, Faculty-Student Unity Dinner Celebration, linkages with Tubman University, and creation of the Ghana international program. Alongside his advisement to the Judson H. Taylor Leadership House and the Black Student Union, Asumah serves as the chair of the Africana Studies Department.
Asumah has helped host the conference of the New York State Africana Studies Association, for which he has served as president. In addition to his efforts on campus and New York State, his service extends globally, including guiding travels of the SUNY Cortland Gospel Choir to England, Germany, Belgium, the Netherlands and Canada Noted for his scholarship Asumah serves on numerous editorial boards, and provides much sought expertise for international program development and academic program reviews. He is a recipient of the distinguished Carnegie Corporation Diaspora Fellowship (spring 2015), promoting advances in higher education.
2013
Dr. David Neal has received this award for his honorable contributions to performing arts at the College and in the community. Aside from his vocal talents that include world premieres in opera and concert performances, Neal has served as chair of the Performing Arts Department where he has supervised multiple programs and restructured the voice assessment process for musical theatre majors Additionally, Neal has served on the Dowd Renovation Steering Committee and Dowd Surge Committee, which oversaw the planning and implementation of the renovation and reconstruction of the campus's arts building.
Neal has been deeply invested in the functioning of the performing arts programs and has extended his service into the community. As musical and artistic director of the Grace and Holy Spirit Church he founded the "The Arts at Grace" concert series, an opportunity to present high quality concerts to underserved populations.. Neal's determination as the artistic director helped secure grant funding from the New York State Music fund as well as combined grants from multiple sources for community performances such as the Verdi Requiem, a performance in May 2013 with total participation exceeding 140 college and community singers and orchestral musicians.
About the Award
This competitive award is given to faculty whose record of service is deemed outstanding among others on this campus and is above and beyond what constitutes normal service activity at the College. Such excellence in service is defined as a distinguished level of service sustained above the normal expectation for advancement in rank. The nature of service must be sustained for at least five years and may include accomplishments in administrative work, service to off-campus populations, contributions to institutional change, institutional research, outreach to the community, external reviews, or other venues.
Nominate a Colleague
Process and nomination materials. If you have any further questions, you can contact the Research and Sponsored Programs office in the Miller Building, Room 402 or call 607-753-2511