First Floor
First floor text description | Full-screen first floor map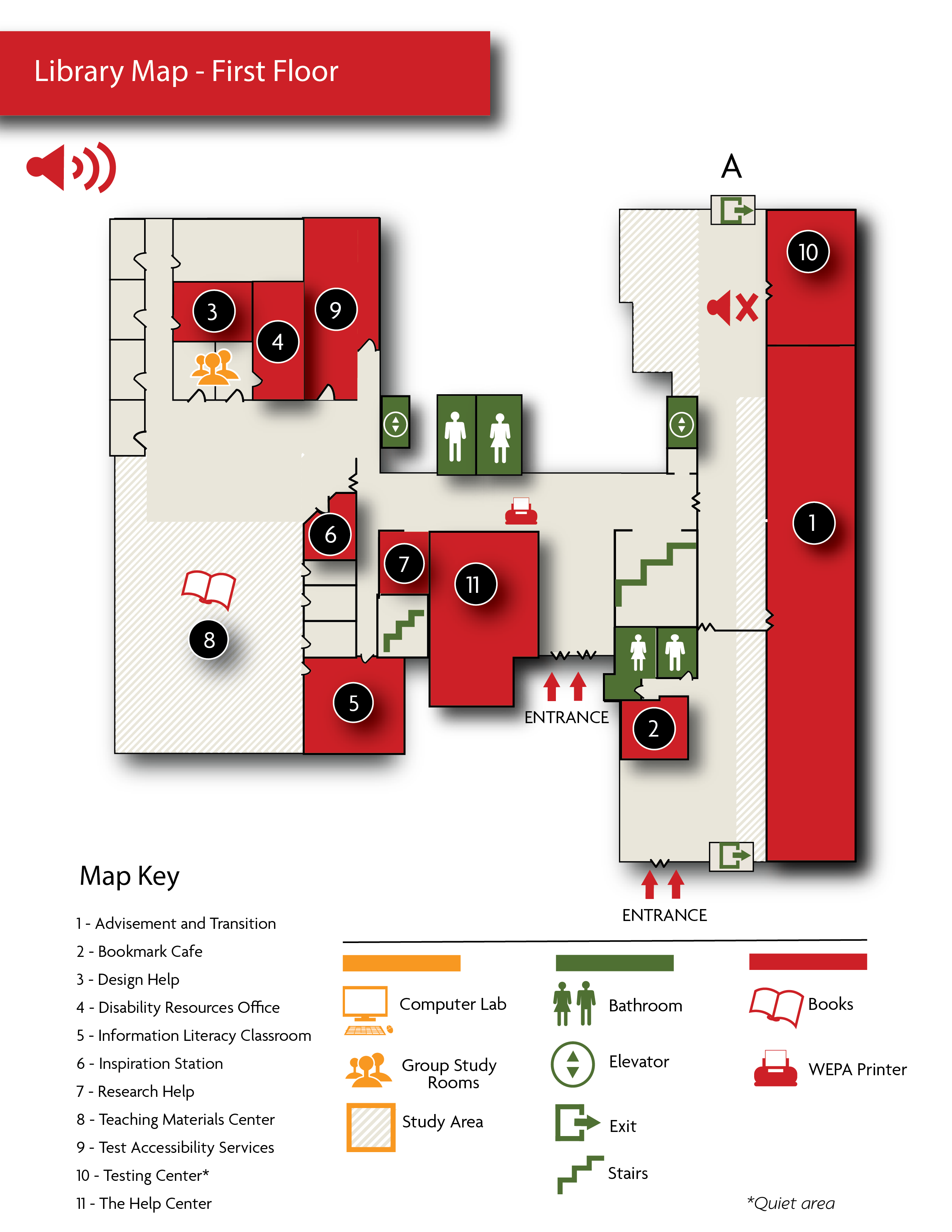 Second Floor
Second floor text description | Full-screen second floor map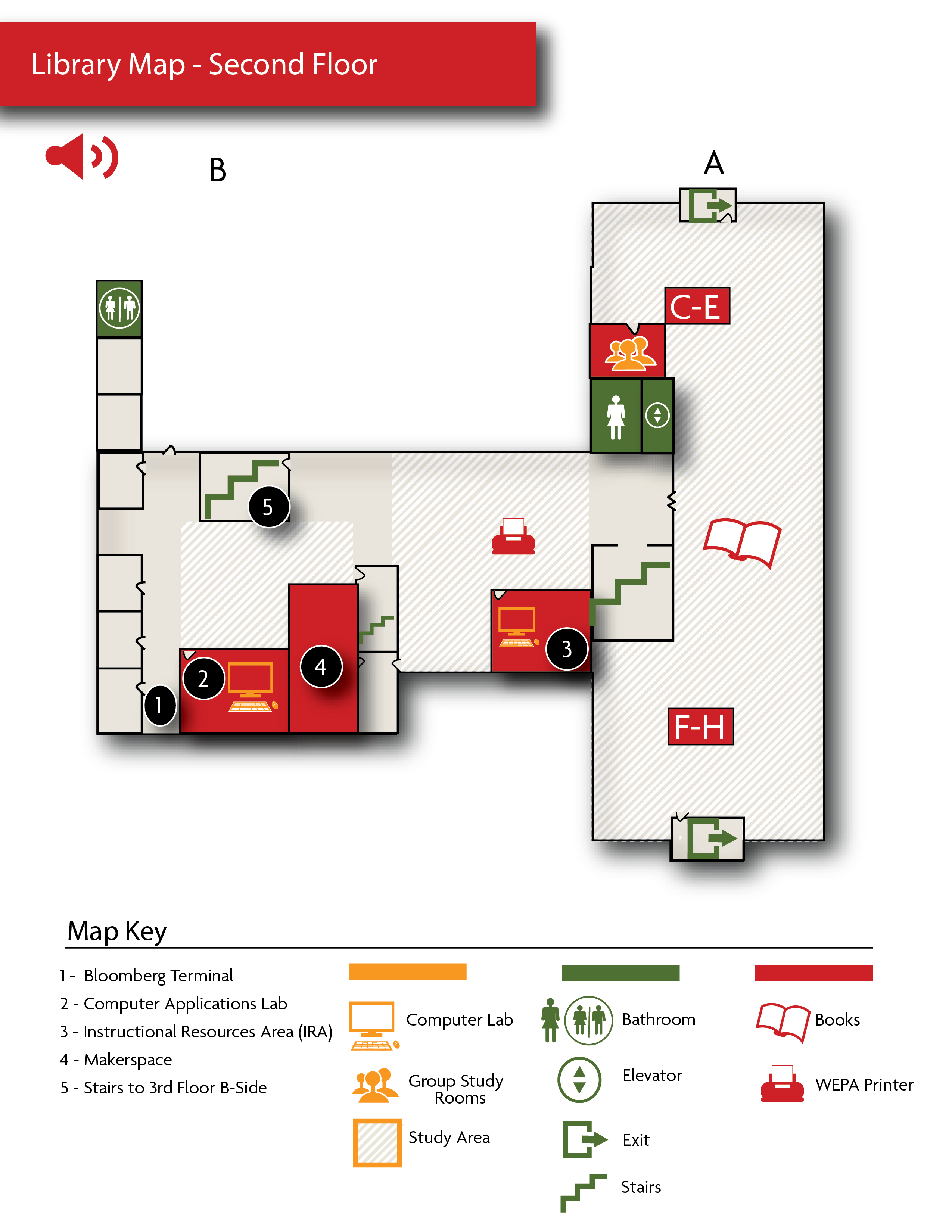 Third Floor
Third floor text description | Full-screen third floor map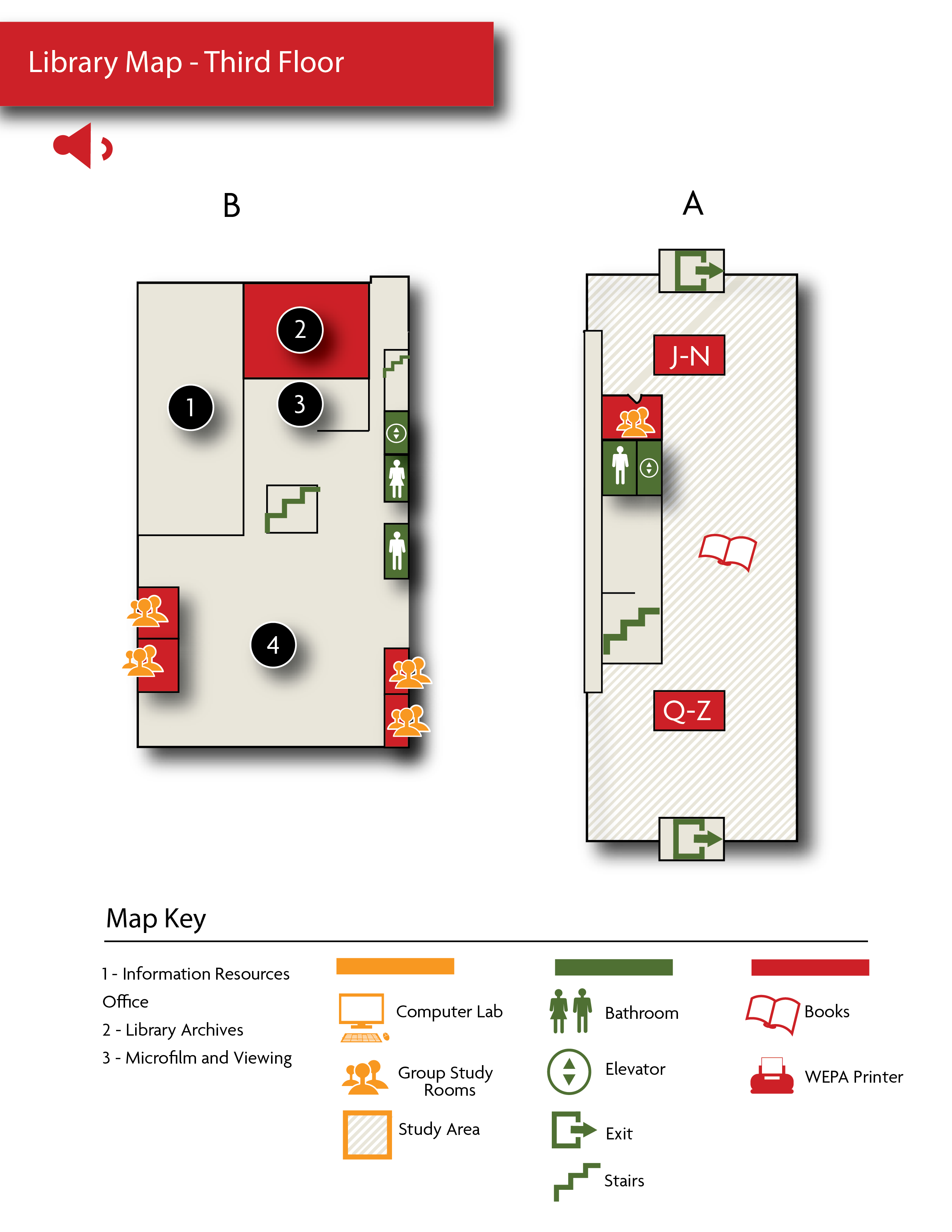 Fourth Floor
Fourth floor text description | Full-screen fourth floor map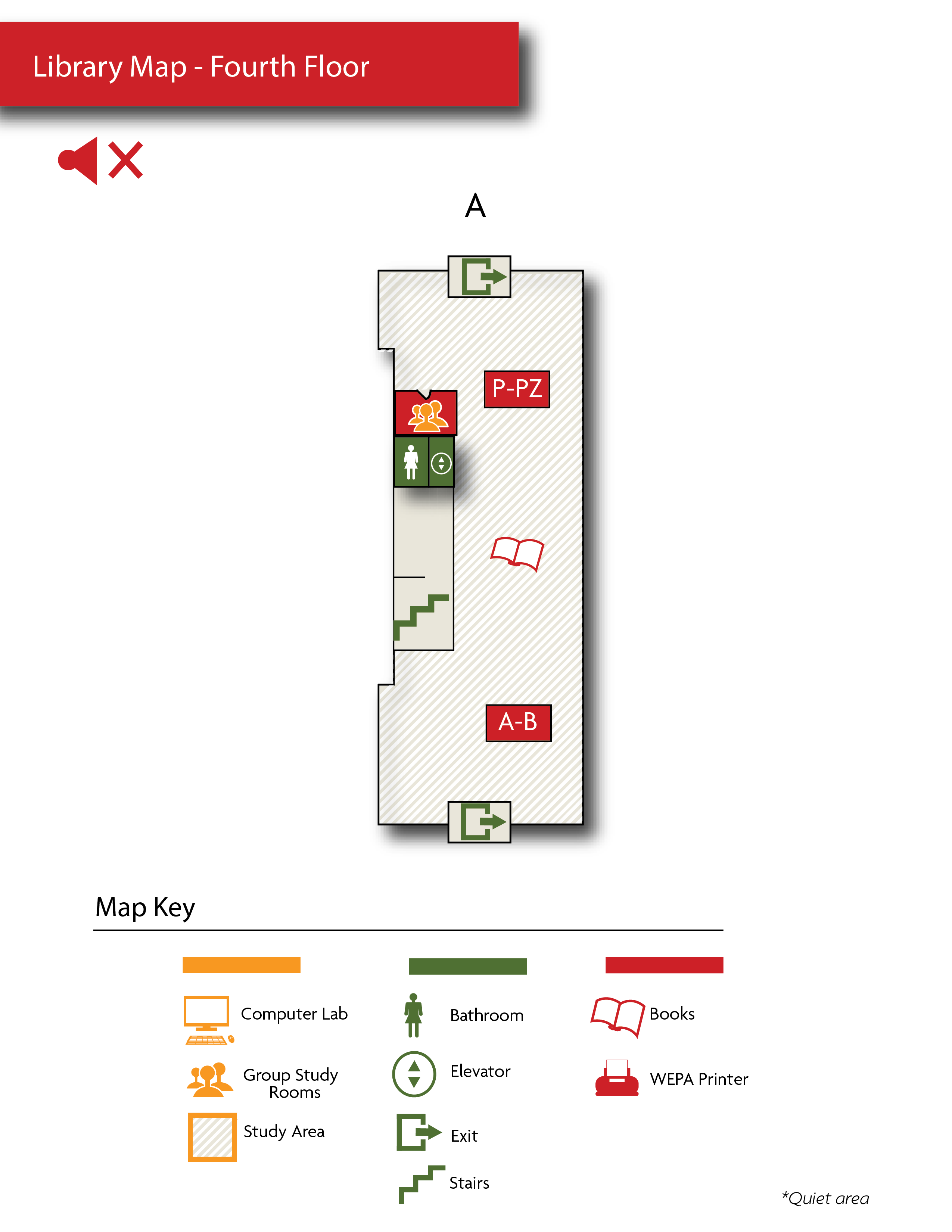 Memorial Library Entrances
Both primary first floor entrances to the library can be found near the Prospect Terrace parking lot located between Cornish Hall and Memorial Library. Note: both first floor entrances are partially cordoned.
The entrance closer to the Prospect Terrace parking lot enters into the Bookmark Cafe, and leads to a study area as well as the Advisement and Transition Office. There is no push-to-enter option for this entrance.
The next entrance to the Memorial Library leads directly to the Help Center. There are two sets of double doors—enter through the right set of doors. There are push-to-open buttons to the right of the doors. The Help Center can be found approximately fifteen feet forward and five feet to the left. Help Center personnel are available to help you maneuver around the cordons, as well as to assist you further as needed.