Who will be leading the workshop?
Directors
"The directors could not have been better. They were experts in their fields and kept us engaged fully with their lectures and workshops and with visiting faculty. The guest speakers were some of the best I've ever heard and had varying expert knowledge about different aspects of the region in the areas we studied." –2019 Summer Scholar

Dr. Kevin Sheets (Ph.D., University of Virginia) is a 19th century American cultural and intellectual historian at SUNY Cortland. He has written articles on history education, 19th century systems of memory training and, in the Journal of the Gilded Age and Progressive Era, an article on the classics in the late 19th century. He has organized and chaired many sessions with K-12 teachers focused on history pedagogy at professional conferences, including at the annual meetings of the National Council for History Education and the American Historical Association. He has been awarded three US Department of Education Teaching American History (TAH) grants, administering close to $3 million in grant funding for teacher professional development. He is also author of the two-volume Sources for America's History published by Bedford/St. Martin's Press (2014).
Dr. Randi Storch (Ph.D., University of Illinois at Urbana-Champaign), is chair of the History Department at SUNY Cortland. She is a leading labor historian and recipient of the 64-campus SUNY System highest honor, the Chancellor's Award for Excellence in Teaching. Dr. Storch has collaborated with Dr. Sheets on several professional development workshops for K-12 teachers and has published articles on pedagogy, helping teachers incorporate labor and working-class history into their classrooms. She is author of Red Chicago: American Communism at Its Grassroots, 1928-1935 and Working Hard for the American Dream. She has also been interviewed for a PBS documentary and Chicago Public Radio.
Visiting Faculty
"The visiting faculty were intense and highly qualified to speak on the topics they did. The readings they assigned were excellent and will be highly adaptable as references in my classroom."

–2015 Summer Scholar
Dr. Rebecca Edwards (Ph.D., University of Virginia) is the Eloise Ellery Professor of History at Vassar College and author of Angels in the Machinery: Gender in American Party Politics from the Civil War to the Progressive Era and New Spirits: Americans in the Gilded Age, 1865-1905. She has been involved in NEH workshops for teachers and is a frequent lecturer for K-12 teacher workshops, including TAH grants. She is co-author of the popular college and AP History textbook America's History published by Bedford/St. Martin's Press.
Dr. Philip Terrie (Ph.D., George Washington University) is a Professor Emeritus from Bowling Green State University and is a leading scholar on the cultural history of the Adirondacks. He is the author of several books including Forever Wild, A Cultural History of Wilderness in the Adirondacks and Contested Terrain: A New History of Nature and People in the Adirondacks.

Dr. Scott Manning Stevens (Ph.D., Harvard University) is an Associate Professor of Native American Studies and English at Syracuse University. He is a member of the Akwesasne Mohawk nation, serves on the Adirondack Experience Board of Trustees, and co-authored Why You Can't Teach United States History Without American Indians(University of North Carolina Press, 2015).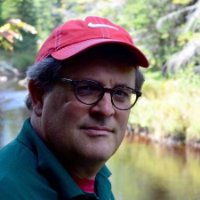 Garet D. Livermore (MA, Teachers College of Columbia University) is the Executive Director of the The Sagamore Institute of the Adirondacks. Garet joined Sagamore as the Executive Director in 2013. For 25 years prior to that he led museum education efforts at The Farmers' Museum and New York State Historical Association in Cooperstown and the Shelburne Museum in Vermont. His Sagamore position combines his lifelong passion for history, the Adirondack back country and museums. He first came to Sagamore in 1988 with his wife, Mary for cross country skiing and has returned in a number of roles including board member and volunteer. When not at his desk in the Conference Building Garet can be found walking the Sagamore trails with a camera in-hand.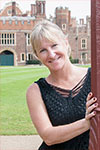 Sheila Myers (M.S. SUNY College of Environmental Science and Forestry) is a Professor at Cayuga Community College where she teaches ecology and coordinates the Honors Study Program. She is also an alum of SUNY Cortland. Myers began writing a historical fiction trilogy about the infamous Durant family of New York after spending time at Camp Huntington. The last novel in the trilogy - the Night is Done won Best Book of Fiction of 2017 Literary Award from the Adirondack Center for Writing.
Support Team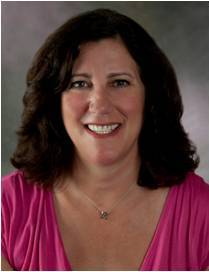 Gonda Gebhardt
is the project manager who coordinates workshop logistics. She is the primary contact, dedicated to meeting each participant's needs and to ensuring an overall memorable experience.

Jeannette Fanelli is a pedagogy specialist for OCM BOCES who assists participants as they develop grade-specific curriculum linking content to classroom teaching.
Rhonda Pitoniak (M.S.Ed, SUNY Cortland) is the Director of the William H. Parks Family Center for Environmental and Outdoor Education, overseeing operations at the Camp Huntington and Antlers sites.