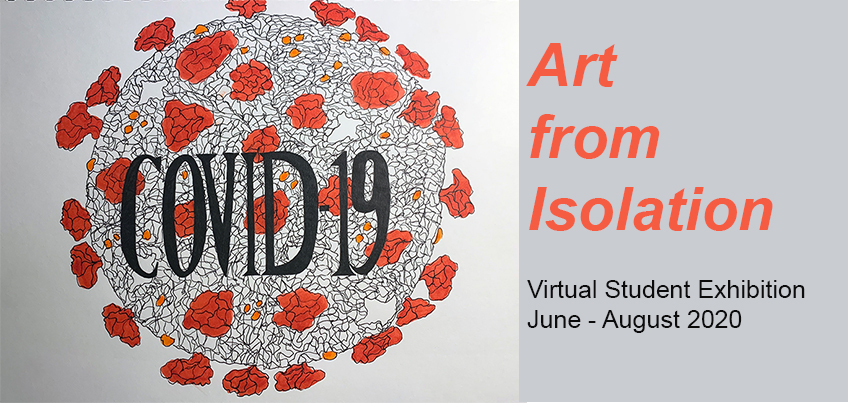 Past Exhibitions
Art from Isolation
June - August
Art from Isolation virtual exhibition presents images of works produced by SUNY Cortland students with different majors in times of isolation caused by the COVID 19 pandemic.
Participating students:
Valerie Adamo, Brandon C. Batsford, Anna Brasted, Andi Bruce, Alyssa Cusimano, Shannon Delaney, Ryan DeNault, Emeilya Erway, Darian Fernandez, Cara Fiacco, Lauren Freer, Ivan Goloub, Taylor Goodney, Mallory Green, Megan Hall, Kayla Hinkle, Julia Hurlburt, Kayla Lawrence, Vanessa Leon Basurto, Michael Marchetta, Chloe Mattes, Elizabeth Morse, Lisa Nembhard, Amara Potts, Samantha Reali, Jacob Robinson, Dalton Segrue, Naeemah Valencia, Rebecca Warren, Caitlin Whiting, Dante Yacavone.
Read more...