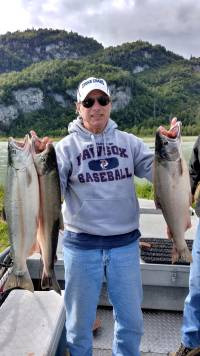 Jordan Kobritz
Website: Sports Beyond the Lines

---
Jordan Kobritz is a Professor in the Sport Management Department at SUNY Cortland.
He graduated from the McDonough School of Business at Georgetown University, Washington, D.C., with a B.S. degree in accounting and earned a Doctor of Jurisprudence from Cornell University Law School. He was a practicing attorney, prosecutor and CPA for ten years prior to embarking upon a career in sports.
Jordan owned and operated two Minor League Baseball teams, the Maine Guides, a Triple-A team in the International League, and the Daytona Cubs, a Class A team in the Florida State League. He also developed a minor hockey league and operated baseball fantasy camps.
Prior to coming to Cortland in 2012, Jordan taught sport management and sport law at St. Cloud State University, Eastern New Mexico University, Saint Leo University, Northern Arizona University and the University of Wyoming. He also taught business law at the University of Maine and Husson University.
In addition to his teaching, Jordan authors a weekly sports business column, "Sports Beyond the Lines," in which he comments on financial, marketing, management, legal, media/public relations, political, labor and ethical issues in the world of sports. The column is published in a number of newspapers around the country, is posted on numerous websites, and is available on the blog he maintains of the same name. Jordan has also been quoted numerous times in publications in this country and around the world on sport business related issues.
Jordan has published on business and legal issues related to sports in such publications as the Journal of Sport Management, Villanova Sports & Entertainment Law Journal, Virginia Sports & Entertainment Law Journal, Denver Sports & Entertainment Law Journal, Arizona State University Sports and Entertainment Law Journal, Journal of Issues in Intercollegiate Athletics, Review of Management Innovation & Creativity, Review of Higher Education & Self-Learning, Industrial & Labor Relations Review, Sport Litigation Alert, Professional Sports and the Law, and Facility Manager.
He has also presented on sports business and legal issues at numerous national and international conferences hosted by organizations such as the North American Society for Sport Management, Sport and Recreation Law Association, MBAA International, Intellectbase International Consortium, New Mexico Association for Health, Physical Education, Recreation and Dance, and the Baseball Winter Meetings.
Education
Juris Doctor from Cornell University Law School.
Bachelor of Science in Accounting from Georgetown University's McDonough School of Business.
Teaching
Professor Kobritz teaches a variety of undergraduate and graduate courses both in person and online.
Publications
A sample of recent peer-review publications
Kobritz, J. & Levine, J. (2013). Armageddon II: An Analysis of the issues surrounding the NHL lockout. American Journal of Management, 13(1), 53-65.
Kobritz, J. & Levine, J. (2013). The Show Cause Penalty and the NCAA Scope of Power. 3 Arizona Sports and Ent. L. J. 29. (Fall 2013)
Kobritz, J. (2012). Money Games: Profiting from the convergence of sports and entertainment. Book review, Journal of Sport Management 26(5), 447-449.
Kobritz, J. & Kastel, M. (2012). The Erie Otters vs. Big Al's Used Cars: Ambush marketing or freedom of speech? Case study included in the textbook Advanced Theory and Practice in Sport Marketing, 2ed, by E. Schwarz, J. Hunter & A. LeFleur. New York, NY: Routledge.
Links
Documents