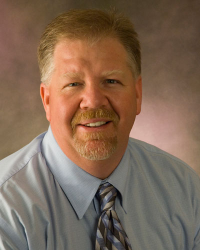 Timothy Davis
---
Timothy D. Davis, Ph.D., CAPE has earned his bachelors and masters degrees in Physical Education/Adapted Physical Education from California State University at Chico and a PhD in Adapted Physical Education from the University of Virginia. He has been teaching in the field of Adapted Physical Education for over twenty years. He teaches a variety of undergraduate and graduate courses at State University of Cortland located in Upstate NY. These courses include Adapted Physical Activity and Sport, Motor Development, Instructional Strategies in APE, Inclusive Outdoor Education and Positive Behavior Management and Discipline.
Tim is the national chair of the Adapted Physical Education National Standards (APENS) Program and oversees the national standards and certification process in Adapted Physical Education sponsored by the National Consortium on Physical Education and Recreation for Individuals with Disabilities (NCPERID).
Tim has created school partnerships in APE and has partnered with SUNY Upstate to develop the Fit Families Program that addresses the needs of children and their families with spina bifida.
Most recently, Tim received the Rozanne Brooks Distinguished Teaching Professor Award and was awarded the William A. Hillman Distinguished Service award through the National Consortium on Physical Education and Recreation for Individuals with Disabilities.
He is the director of the SUNY Cortland CHAMP/I Can Do It afterschool peer mentorship program, the Sensory Integration/Motor Sensory (SIMS) Movement Center, and creator of Project DREAM – a service learning program established to address the needs of transition age students with disabilities.
Tim teaches weekend workshops in Adapted Physical Education and started Project LEAPE (Leadership in Education and Adapted Physical Education) – a leadership course that involves undergraduate students in service learning community projects that address the needs of children and adults with disabilities.
His hobbies include kayaking, fishing, hunting and baseball with his two boys.