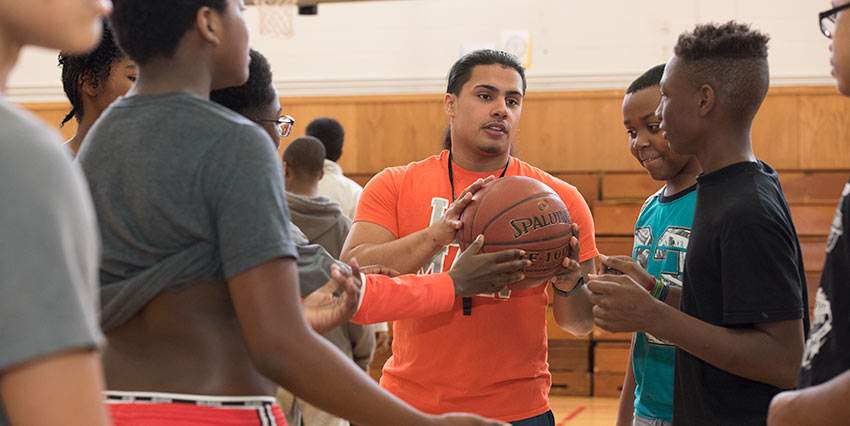 C.U.R.E. Scholar Standouts
Pearl Fletcher, Joao (JP) Goncalves, and Aissatou Barry were honored by the Physical Education Department for creating top of class portfolios as part of their senior experience. All three scholars are in the middle of student teaching right now - we wish them all the best!
C.U.R.E. Happenings
C.U.R.E. scholars participated in a virtual meet and greet with students from Corcoran High School in Syracuse who are enrolled in a special program for future teachers. Steffany Batista, Adriana Garcia, Brianna Reyes, Francis Tawiah got to know the Corcoran students and answered questions about motivation and staying engaged in school during the challenges caused by COVID-19.
On April 1, 2021, C.U.R.E. will host Dr. Bettina Love, a nationally renowned advocate for racial justice in teaching. Dr. Love will be presenting based on her amazing book We want to do more than survive: Abolitionist teaching and the pursuit of freedom. Stay tuned for registration information so that you can join this exciting virtual event.