News Detail
09/24/2021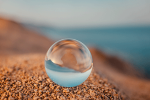 In the last couple years, America and the rest of the world have been wracked by extremes that include political brinksmanship, apocalyptic weather events, deadly pandemic, economic collapse and social upheaval.
At SUNY Cortland, the 2021-22 Rozanne M. Brooks Lecture Series will take on many of these timely topics in five separate lectures or poster sessions on the theme of "The Culture of Extremes." The series, starting on Oct. 13, this year is limited to the campus community because of the ongoing threat of COVID-19.
Among the presentations:
A psychologist will discuss pseudoscience and the tendency for communities to promote fictional research and miraculous cures.
An astronomy and physics expert will share scientific findings about how humans can predict and ward off one of the most "out there" but least considered threats to the planet's survival: a collision with the earth by a giant asteroid.
A sociologist will relate how communities and countries can recover from complex humanitarian emergencies like tsunamis and 30-year wars.
A specialist in homeland security will offer ideas on how radical beliefs sometimes evolve into over-the-top actions.
A student panel will discuss how campus community members can cope in the face of modern day life's extremes.
The Brooks lectures and receptions are free. Due to continued health and safety concerns surrounding the pandemic, members of the public are not invited. Seating will be limited and cannot be exceeded so please come early to secure a seat.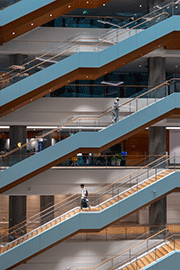 The talks all take place on Wednesdays and begin at 4:30 p.m. in Moffett Center, Room 115. Depending on the current public health circumstances, a reception to welcome each speaker before the talk may be announced. Events in the series are subject to change.
"There seemed no better series theme than 'extremes' for this year given what we all have been through over the last 12-18 months," said organizer and Brooks Museum director Sharon Steadman, a SUNY Distinguished professor and faculty member in SUNY Cortland's Sociology/Anthropology Department.
"The presentations this year will inform us on extreme beliefs and extreme events that surround us from near — such as Covid-19 — to far — such as outer space," Steadman said.
The series opens on Oct. 13 with a presentation on "'Why Do Communities Promote Scientifically Unreasonable Claims? Stupid, Crazy, or Just Humans Being Humans?"
The speaker, Craig Foster, is professor and chair of SUNY Cortland's Psychology Department.
Humans, according to Foster, promote a variety of unrealistic scientific claims that lack scientific credibility: climate change denial, anti-vaccination sentiments and creationism to name a few. Yet these promotions exert substantive and dangerous influences on contemporary society.
"It is appealing to believe that people who promote these and other forms of pseudoscience must be unintelligent or mentally unwell," he said.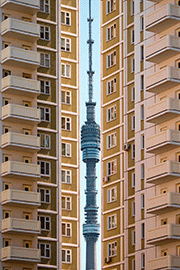 Foster will offer an opposing opinion. Drawing on his research and personal experience in studying pseudoscience, he will make the case that scientific-related fraud develops because humans are generally vulnerable to being drawn into pseudoscientific claims.
The series will continue on Nov. 10 with Beth Ellen Clark, professor and chair of Ithaca College's Physics and Astronomy Department, lecturing on the subject of NASA's OSIRIS-REx Asteroid Sample Return mission with the talk, "Extreme Hazards: Planetary Collision."
She will help the participants imagine case scenarios that are worse than climate change.
"We will review the ways in which NASA's recent OSIRIS-REx Asteroid Sample Return mission is contributing to our quest to protect planet Earth from potentially hazardous asteroids," Clark said.
Continuing the series in the spring, on Feb. 23, SUNY Cortland assistant professor of sociology Elizabeth Bittel will speak on "(Re)Making Home on Shifting Sands: Lessons from Post-Catastrophe Corrosive Communities."
Using ethnographic data collected in Batticaloa, Sri Lanka, Bittel has explored how communities experienced recovery from the 2004 Indian Ocean Tsunami, considered to be a "mega-catastrophe," and the 30-year Eelam War(s).
"This work interrogates how power flows through institutions and communities seeking to rebuild their homes on shifting sands," Bittel said.
"In particular, my work looks at how the process of rebuilding physical infrastructure is shaped by actors and institutions and co-produces social cohesion or corrosion, which both flourish throughout the lifecycle of disasters."
A student panel will share their ideas at a presentation titled "Recovering from Extremes" on a date in March to be announced.
The series will conclude with a talk that teases lessons from the insurrection at the U.S. Capitol on Jan. 6, 2021, which caught many Americans off guard.
Sam Jackson, an assistant professor in the College of Emergency Preparedness, Homeland Security and Cybersecurity, University of Albany, will focus on "From Extreme Beliefs to Extreme Actions: The Oath Keepers" on April 6.
Some Americans have become more explicit in preparing for violent conflict to stem off an alleged threat coming from criminals, terrorists, other Americans and even the government.
"A group called Oath Keepers exemplifies this trend: perceiving threats from government, preparing for conflict with government, and leaving the door open for individual Americans to take action into their own hands," Jackson said. "By examining this group, we can begin to understand how Americans who believe themselves to be patriots might storm the Capitol and attempt to disrupt American democracy."
The 2021-22 Brooks Lecture Series is sponsored by a grant from the Cortland College Foundation, the Sociology/Anthropology Department and the President's Office. For more information, contact Steadman at 607-753-2308.
---