Performance Schedule 2023 to 2024 Season
Fall 2023
Blithe Spirit by Noël Coward
Dowd Mainstage
Production dates: October 5-8


Love, Billy by Mark Reynolds and Crystal Lyon
Lab Theatre
Production dates: November 2-5

Cortland College Community Orchestra Concert
Rose Hall
December 5, 8pm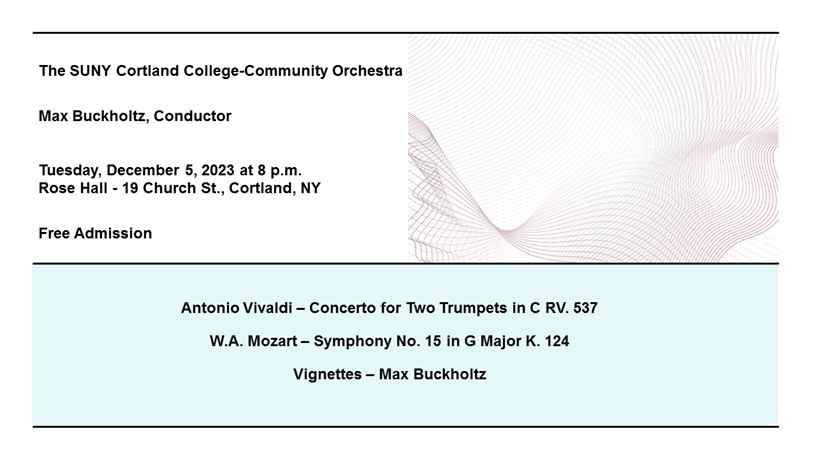 College Singers Concert
Dowd Fine Arts Center Theatre
December 8, 7pm
SUNY Cortland Choral Union Concert
Rose Hall
December 10, 3pm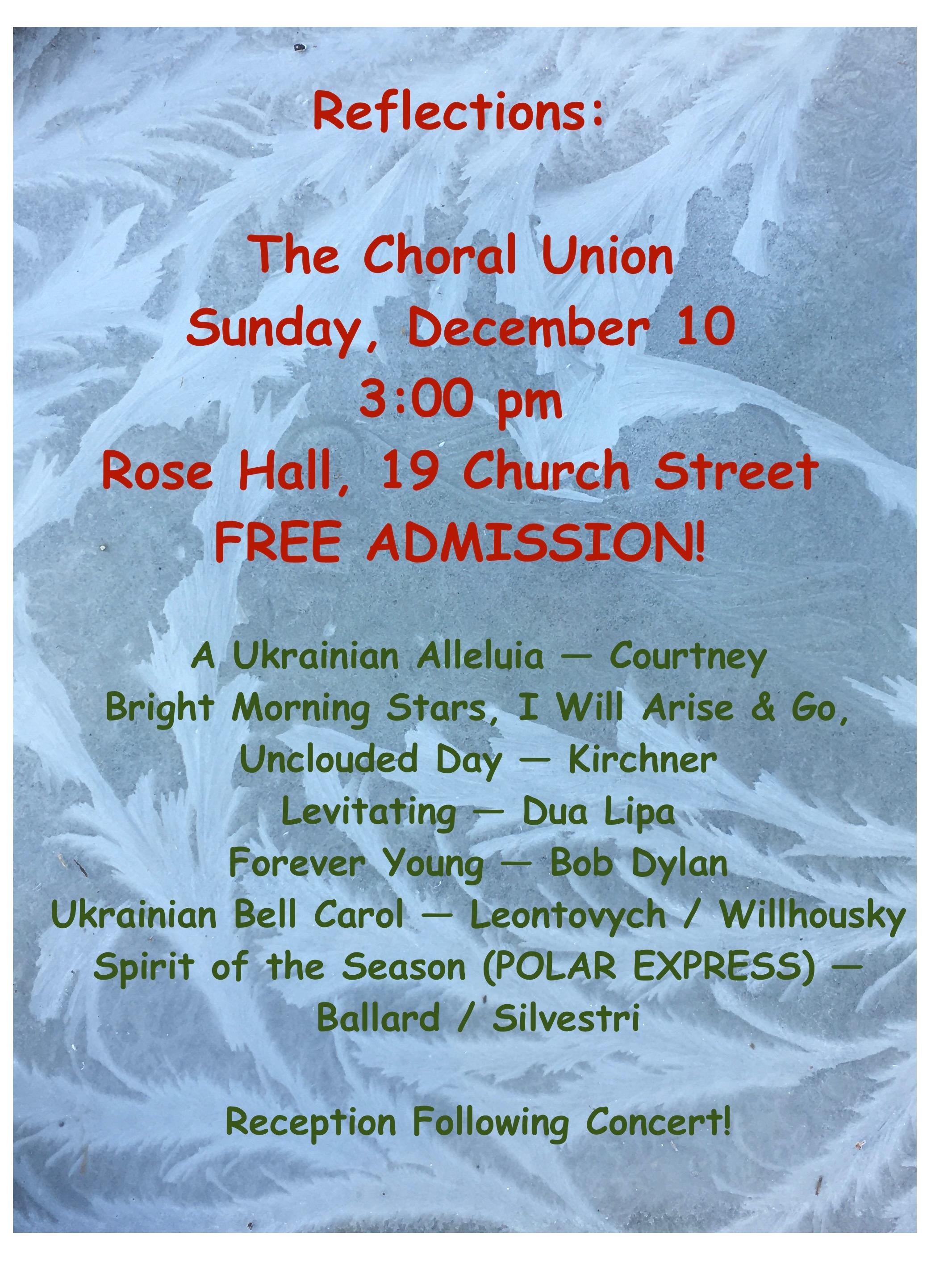 The SUNY Cortland Choral Union will present a richly diverse performance of contemporary choral music on Sunday, December 10th at 3:00 pm, in Rose Hall, 19 Church Street, Cortland. The student-community ensemble of about 40 singers will be conducted by David Neal, and the pianist is Dolores Brooks. Student and community members will be featured as soloists.
The program opens with several reflective works by contemporary masters Craig Courtney and Shawn Kirchner including "A Ukrainian Alleluia" and "Bright Morning Stars," and continues with arrangements of pop standards by Dua Lipa and Bob Dylan. Concluding the program are the popular Ukrainian Bell Carol, and a festive and joyous seasonal finale of holiday music from Glenn Ballard's Polar Express.
Admission is free, and a reception will follow the concert. Bring family and friends and usher in the holiday season with this beautiful and celebratory program.
Spring 2024
The Last Five Years by Jason Robert Brown
a collaboration between the SUNY Cortland Performing Arts Department and Cortland Repertory Theatre

All performances will take place at the Cortland Repertory Theatre Downtown
Production Dates: February 22-25

Sweet Charity music by Cy Coleman, lyrics by Dorothy Fields, and book by Neil Simon
Dowd Mainstage
Production dates: April 5-7, 12-14