Calendar of Events
Fall 2022
Gina Nutt
Thursday, November 3, 2022
5 p.m.
Dowd Gallery, Dowd Fine Arts Center, Room 106
Gina Nutt is the author of the essay collection Night Rooms (Two Dollar Radio). She earned her MFA from Syracuse University. Her writing has appeared in Denver Quarterly, Forever Mag, Joyland, Ninth Letter, and elsewhere. She lives in Ithaca, New York.
---
Asilia Franklin-Phipps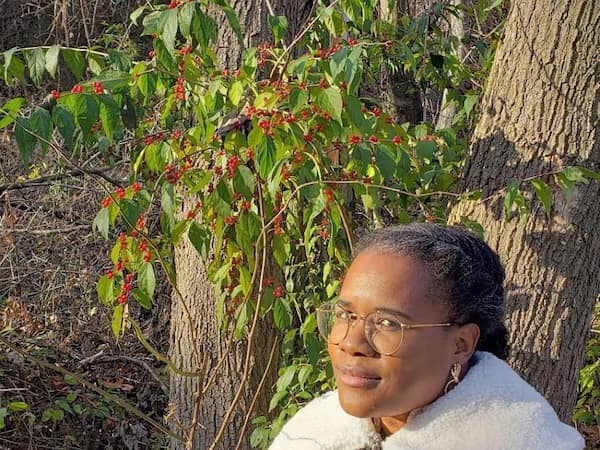 Van Burd Memorial Lecture: "Literacy at the End of the World"
Wednesday, November 30, 2022
4:00 p.m.
Fireplace Lounge, Corey Union
Dr. Asilia Franklin-Phipps is an assistant professor in the Department of Teaching and Learning at SUNY New Paltz. She completed her PhD in 2017 at the University of Oregon in Critical Sociocultural Studies in Education. Drawing on a capacious range of disciplinary practices (including sociology of education, critical theory, literary studies, and writing studies), Franklin-Phipps's work explores race, visual culture, affect and implications on pedagogy and education. Franklin-Phipps's work has appeared in Cultural Studies <-->Critical Methodologies, Journal of Curriculum Theorizing, Girlhood Studies, International Journal of Qualitative Studies in Education and Educational Philosophy and Theory. In addition to her scholarly work, Franklin-Phipps also conducts workshops, gives public talks, and writes about pedagogy for a broad audience.
---
Distinguished Voices in Literature is made possible by the generous support of: The President's Office, the Haines Fund, the Provost's Office, the Dean's office, Campus Artist and Lectures Series, Cultural and Intellectual Climate Committee, ASC, the Writing Center, and the English Department.
For questions, please contact Heather.Bartlett@cortland.edu