The Distinguished Voices in Literature series brings poets, fiction writers, essayists and scholars to campus for readings and lectures. Featuring both established and emerging writers and speakers, the series showcases outstanding voices in contemporary literature. All events are free and open to the public.
---
Calendar of Events
Spring 2020 - All events postponed. Stay tuned for more information for Fall 2020!


Cheryl Strayed is the author of the #1 New York Times bestselling memoir WILD, the New York Times bestsellers TINY BEAUTIFUL THINGS and BRAVE ENOUGH, and the novel TORCH. Her books have been translated into forty languages around the world. WILD was chosen by Oprah Winfrey as her first selection for Oprah's Book Club 2.0. The Oscar-nominated movie adaptation of WILD stars Reese Witherspoon as Cheryl and Laura Dern as Cheryl's mother, Bobbi. The film was directed by Jean-Marc Vallée, with a screenplay by Nick Hornby. Strayed's essays have been published in The Best American Essays, the New York Times, the Washington Post Magazine, Vogue, Salon, The Sun and elsewhere. Strayed was the co-host, along with Steve Almond, of the WBUR podcast Dear Sugars Radio, which originated with her popular "Dear Sugar" advice column on The Rumpus. Strayed holds an MFA in fiction writing from Syracuse University and a bachelor's degree from the University of Minnesota. She lives in Portland, Oregon.
---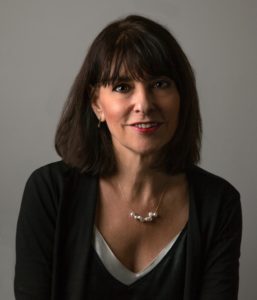 Donna Masini is the author of three books of poems--4:30 Movie (W.W. Norton and Co., 2018, paper, 2020)), Turning to Fiction (Norton, 2004), That Kind of Danger (Beacon Press, 1994)--and a novel, About Yvonne (Norton,1998). Her work has appeared in journals and anthologies including Poetry, Ploughshares, American Poetry Review, Paris Review, Brooklyn Poets, Best American Poetry 2015. A recipient of National Endowment for the Arts and New York Foundation for the Arts Fellowships, a Pushcart Prize, as well as fellowship residencies at Civitella Ranieri, Bogliasco and Yaddo, she is a Professor of English/Creative Writing at Hunter College, CUNY. She lives in New York City.
---
Dr. Asilia Franklin-Phipps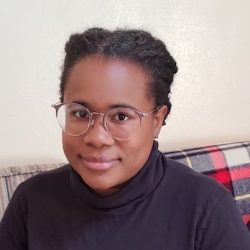 Aslilia Franklin-Phipps is a Postdoctoral Fellow at The CUNY Graduate Center and teaches at Hunter College and Brooklyn College. She completed her PhD in 2017 at the University of Oregon in Critical Sociocultural Studies in Education. Drawing on a capacious range of disciplinary practices (including sociology of education, critical theory, literary studies, and writing studies), Franklin-Phipps's work explores race education in English classrooms and teacher education programs.
---
Acknowledgements
This series is made possible by the generous support of: The President's Office, the Haines Fund, the Provost's Office, the Dean's office, Campus Artist and Lectures Series, Cultural and Intellectual Climate Committee, ASC, Alumni Association, Cortland Writers Association, Women, Gender and Sexuality Studies, and the English Department.
For more information about the series, please contact Heather Bartlett (heather.bartlett@cortland.edu) or John Leffel (john.leffel@cortland.edu)