Christa Chatfield, Professor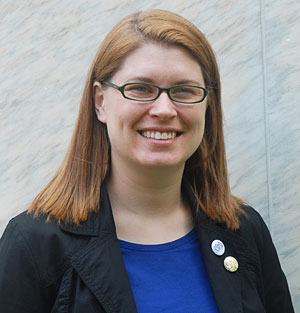 Office: Bowers Hall, Room 1204
Lab: Bowers Hall, Room 1205
Phone: 607-753-2235
Education
Michigan State University, B.S.
University of Rochester, Ph.D.
Courses Frequently Taught
Microbiology
Microbiology and Human Disease
Scholarly Interests
The research in my lab is focused on the biology of Legionella pneumophila, the bacterial agent of the pneumonia known as Legionnaires Disease. Legionella pneumophila colonization of water delivery systems (such as shower heads, produce sprayers and hot tubs) is the first step towards human infection. The subsequent aerosolization and inhalation of the bacteria into the lung is the next step towards human infection. In immunocompromised hosts, the bacteria can grow to high numbers and lead to a serious, and often deadly, pneumonia.
My work is focused on understanding the initial colonization step of Legionella pneumophila. Bacteria in the environment persist on solid surfaces within biofilms, adherent, multi-species communities composed of both of bacterial species and eukaryotic single-celled organisms. In my research I plan to investigate the nature of the interactions between Legionella pneumophila and the other organisms that inhabit biofilms in human fresh-water delivery systems. This research may provide new methods or lead to improvements in technology to remove these dangerous bacteria from water delivery systems.