Steven B. Broyles,
SUNY Distinguished Teaching Professor

Office: Bowers Hall, Room 224
Phone: 607-753-2901
Email: steven.broyles@cortland.edu
Education
University of North Carolina at Charlotte, B.S.
University of Georgia, M.S., Ph.D.
Teaching Interests
Classroom and field interactions with Cortland undergraduate students are the most rewarding aspects of my career. Although some teaching interests have been curtailed as Department Chair, I continue to enjoy a large section of introductory biology with first year students (Biological Sciences I, BIO 201), Field Biology (BIO 310), Biology of Trees (BIO 321), Ornithology (BIO 411), and Conservation Biology Seminar (CON 460). When my time as Department Chair ends, I invite a return to offering Field Natural History (BIO 307) and traveling to Costa Rica with students in Neotropical Biology.
I am a past recipient of the SUNY Chancellor's Award for Teaching, the SUNY Cortland Rozanne Brooks Dedicated Teaching Award, and the Student Affairs Faculty Connection Award.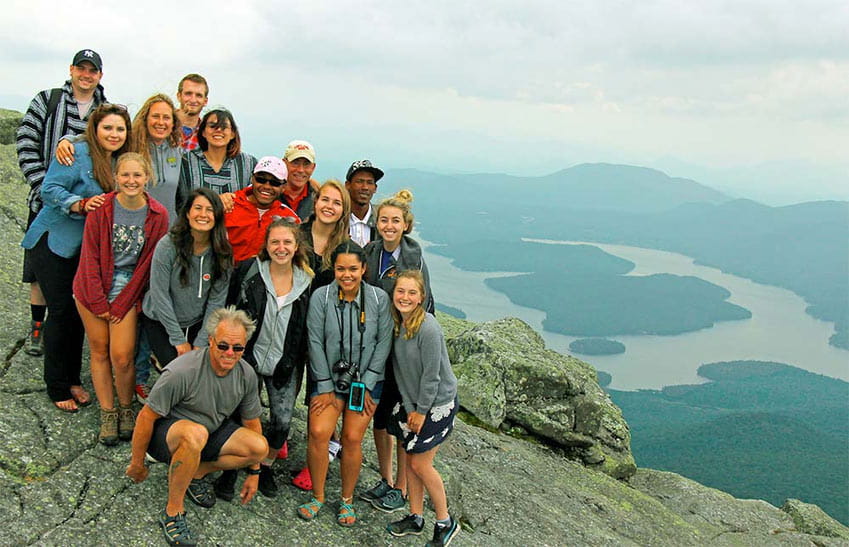 Research Interests
Pollination biology of temperate region herbs has been an adventure. I continue to investigate milkweed pollination and how interactions with insect pollinators contributes to pollen-mediated gene flow and interspecific hybridization. We are currently creating inbred lines of Asclepias curassavica to be used as tools of genomic exploration with Cornell scientists Anurag Agrawal and Georg Jander. I am exploring the fate of purple milkweed (Asclepias purpurascens) in the Northeast as the species continues to decline.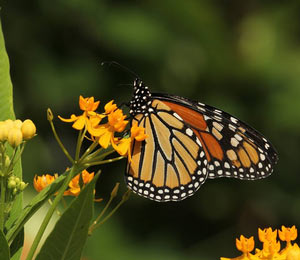 Community Service
My students at SUNY Cortland have participated in street tree inventories for surrounding communities. These surveys have allowed communities to apply for funds to enhance the quality, beauty and growth of their urban forests. I have worked with the Cortland Rural Cemetery to complete a tree inventory. This exploration led to the discovery of two NYS Champion Trees (European Larch and American Hophornbeam).
I enjoy giving public talks and discussions on The Colors of Nature, Food Fight: How Genetic Engineering makes since for Agricultural Sustainability, Pollination Biology, and The Birds of Upstate New York.
Family Life. My wife, Sue, is a research associate at Cornell University where she explores the evolution of polyploid species of soybean relatives. Our sons work for governmental organizations in Washington DC where we enjoy frequent family fun.