Welcome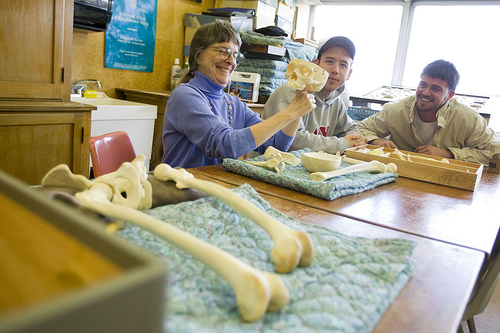 SUNY Cortland's Undergraduate Research Council serve as a means for the collection and dissemination of information on best practices for undergraduate research and the benefits to students and faculty for being engaged in a broad range of experiential activities. URC directly supports research projects through a number of competitive fellowships and grants. Moreover, the UR Council promotes SUNY Cortland as an institution fully committed to student research, scholarship, and creative pursuits. To this end, the UR Council will assure that faculty and students have easy access to information and resources on best practices, mentoring, student publishing, and other forums for the dissemination of students' scholarly works.
Mission Statement / Message from the Provost
SUNY Cortland incorporates a wide range of wonderful and exciting experiences for undergraduate student research. Currently, more than 80 percent of SUNY Cortland students graduate with some type of experiential learning including study abroad, volunteer service, student teaching, research, clinical work or laboratory coursework. To maintain and further enhance student research opportunities throughout the College, SUNY Cortland's Undergraduate Research Council (UR Council) was created in 2006. UR Council members will promote strong student-faculty collaborations to assure that students are regularly engaged in research and scholarship.
The benefits to undergraduates of participating in research are many. Students become active learners and problem solvers as they explore ways to answer difficult questions or create new pathways. Interaction with experienced faculty provide students with role models for pursuing scholarship and prepare many for similar challenges in graduate school. These challenges engage students and faculty in rich conversations and together they acquire new knowledge through mutual efforts to explore their fields of inquiry.
The national Council for Undergraduate Research (CUR) defines undergraduate research as "an inquiry or investigation conducted by an undergraduate that makes an original intellectual or creative contribution to the discipline." By adopting the CUR definition, SUNY Cortland expects that students will disseminate their research findings through presentations and other scholarly pursuits such as publications appropriate for their discipline. SUNY Cortland students' contributions to society and their high standards of excellence exemplify our College mission and vision to fully support undergraduate research experiences across the campus.