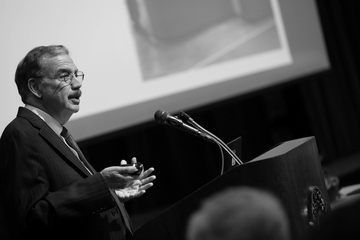 09/03/2021

Dear students,
My earlier message to you referenced a deadline of Monday, Sept. 27, for non-exempt students to receive the COVID-19 vaccine.
I wanted to send a clarification that this date is the deadline for you to receive your final dose of the vaccine, not to be considered fully vaccinated.
Non-exempt students must receive the final dose of their COVID-19 vaccine series by Monday, Sept. 27. If you receive it on that date, you will be considered fully vaccinated Monday, Oct. 11.
Thank you again for all of your efforts to keep our community safe.
All the best,
Erik J. Bitterbaum
President
---