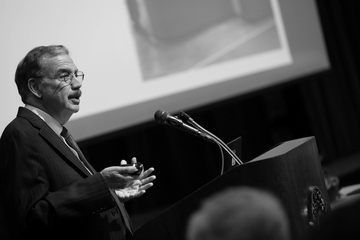 04/06/2021

Dear students,
Today, almost all New York college students become eligible for COVID-19 vaccinations. I want to let you know that a vaccine clinic for SUNY Cortland students will be held this Friday, April 9, at Park Center Alumni Arena.
A total of 660 doses of the Johnson & Johnson Janssen vaccine will be administered by the Cortland County Health Department to the first SUNY Cortland students who make an appointment online. This is a one-shot vaccine, meaning you will not have to schedule a second appointment.
These first 660 does are part of a SUNY system effort to vaccinate as many students as possible before the spring semester ends. SUNY is working with New York state to make additional student-targeted doses available over the next few weeks.
Friday's clinic will be held from 10 a.m. to 4 p.m.
The Johnson & Johnson Janssen vaccine is approved only for students 18 and older. Participating students must present their SUNY Cortland student ID and a state-issued form of age verification, such as a driver's license, at the time of vaccination.
To register for a vaccine, please follow these important steps:
Visit the Schedule a vaccination link on the COVID tab in myRedDragon and fill out the required forms.

Should all of the vaccination slots fill up, visit the Waitlist link, also in myRedDragon, and fill out the form. That way you will be contacted if there are cancelations or when additional doses become available.
The widespread distribution of COVID-19 vaccines gives me great hope for a return to more normal conditions in the near future. However, we must remain vigilant, even after being vaccinated.
Although the vaccine is very effective at preventing the recipient from becoming sick, there remains a chance that a vaccinated person might still spread the virus. For now, the Centers for Disease Control and Prevention recommends that fully vaccinated people continue taking precautions, such as wearing face coverings, staying 6 feet from others and avoiding crowds and poorly ventilated spaces.
You have all done much to help minimize the impact of the pandemic. Vaccination offers yet another important action you can take. Thank you for your continued dedication to keeping SUNY Cortland safe.
All the best,
Erik J. Bitterbaum
President
---