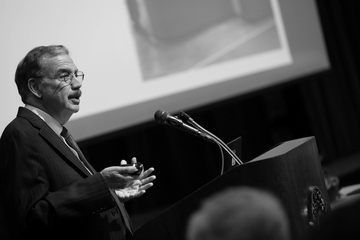 11/19/2021

Dear students,
I want to share with you some important news about COVID-19 vaccine booster shots.
This morning, the U.S. Food and Drug Administration authorized use of single booster doses for all fully vaccinated individuals 18 years of age and older.
If you received the Moderna or Pfizer-BioNTech vaccines and had your second dose on or before May 5, you are eligible for a booster. If you received the Johnson & Johnson Janssen vaccine on or before Sept. 5, you also are eligible for a booster.
I want to be clear: SUNY system and SUNY Cortland are not mandating or requiring COVID-19 vaccine booster shots for students at this time. That policy may change in the future. If it does, the university will communicate this information to you.
I will, however, strongly recommend that all students seriously consider getting a vaccine booster. These boosters will provide continued protection against COVID-19, which is vital for your health as well as that of your family, classmates, faculty and neighbors.
New York State has a COVID-19 vaccine website that can help you find an appointment. You may want to schedule this during Thanksgiving break.
You should also seriously consider getting a seasonal flu shot to keep you and your loved ones protected from illness this winter. These shots are available at most pharmacies and often you can get both the flu shot and the COVID-19 booster at the same time.
If you are feeling any symptoms of COVID-19 or flu, such as fever, chills, sore throat, cough, runny nose or headaches, please call Student Health Service at 607-753-4811 to schedule a test or get advice on your best course of action. Please stay home from class and other activities and contact your faculty members about your absence. Your professors will work with you to make arrangements and will be grateful that you are doing the right thing to keep the campus community healthy and safe.
Please be safe and have a wonderful weekend,
All the best,
Erik J. Bitterbaum
President
---