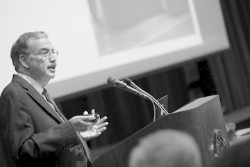 08/24/2021

Dear residential students,
This is an important reminder that you have until Wednesday, Aug. 25, to verify your COVID-19 vaccination status through the portal available through the COVID tab in myRedDragon. If you do not verify your status before coming to campus, you will not be allowed to move in.
This morning's announcement of mandatory vaccination for all SUNY Cortland students set deadlines that pertain primarily to off-campus students. The compliance deadlines for students who plan to live on campus during the Fall 2021 semester have not changed.
In addition to verification through the portal, students should come to campus with a copy of their proof of vaccination, as it may be needed to verify your status for different events and activities during the course of the semester.
We want you to have a safe, productive and active semester, and appreciate your cooperation.
All the best,
Erik J. Bitterbaum
President
---