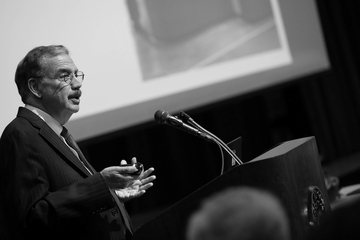 03/10/2022

Dear students,
As you know, Spring Break is nearly here.
Whether you are traveling across the country, throughout New York or are staying in Cortland, I wish you a restful and relaxing break. Spring Break is an important part of the semester for you to have fun and recharge before the final few months of classes.
I do ask that you be mindful of COVID-19 during your time off. This semester has been successful due to our vaccination and booster policy and our surveillance testing program. Cases in Cortland County are low enough that the university was able to remove its face covering mandate last week.
All the fun parts of Spring Break — the travel, meeting new people and catching up with old friends — could introduce COVID-19 to our community if we are not careful. That could mean a reinstatement of the mask policy and a curtailment of other activities.
Before you come back to Cortland, consider taking a COVID-19 test just to be sure. At-home kits are widely available and you can also use New York's online portal to find a test site near you. If you do test positive, stay home until you are healthy.
Have fun. Be safe. Please do your part to help the Cortland community enjoy a wonderful second half of the semester.
All the best,
Erik J. Bitterbaum
President
---