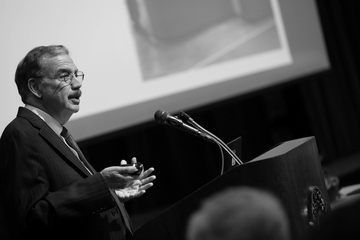 04/08/2021

Dear students,
I hope you've been enjoying the beautiful weather, which is supposed to last through the weekend. This is a final reminder that you must act quickly if you are interested in Friday's campus vaccine clinic for students — an opportunity that many people have been seeking for months.
Sign-up for Friday's vaccine clinic and COVID-19 pool testing ends at 11:59 p.m. tonight, Thursday, April 8. Appointments are required for both.

Please remember:
You can sign up for one of Friday's remaining vaccination times through the COVID tab on myRedDragon, the same tab used to sign up for testing. The clinic takes place from 10 a.m. to 4 p.m. in Park Center Alumni Arena.
The Johnson & Johnson Janssen vaccine will be administered and it requires only one dose. This is your opportunity to get fully vaccinated in a single visit. You do not need to fill out the waitlist form if you successfully make a vaccine appointment.


You still must participate in pool testing every week, even if you have received the vaccine. Students who complete all weekly requirements are entered into monthly prize raffles and a grand-prize drawing for free textbooks from the Campus Store.
Students who have tested positive for COVID-19 are eligible for vaccination as soon as they complete isolation. Although you likely gained some limited immunity, Friday's clinic is an opportunity to strengthen and extend it.
Student Health Service will be closed Friday to assist in the vaccination clinic. If you need medical assistance, please consult the Emergency Information page.
It will be a busy Friday near the Student Life Center and Park Center, so please remember the importance of scheduling appointments by Thursday night. Recreational Sports also will host lawn games and other outdoor activities at the Student Life Center Friday afternoon, so I hope you will take the opportunity to enjoy the weather safely.
We know that the vaccine is effective at preventing the recipient from becoming sick, but there remains a chance that a vaccinated person might still spread the virus. Remember that weekly testing will continue to be required for everyone on campus along with other safety measures such as face coverings.
There are many reasons to be hopeful about the remaining weeks of the semester. You continue to make an extraordinary difference.
All the best,
Erik J. Bitterbaum
President
---