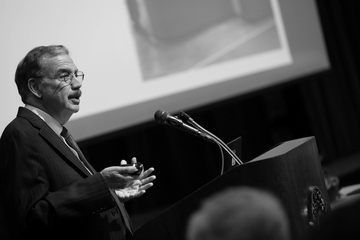 03/30/2021

Dear students,
Yesterday the New York State Department of Health announced that all New York residents age 16 and older will be eligible to receive a COVID-19 vaccine starting Tuesday, April 6.
Although the vaccines do not guarantee recipients will not catch or transmit the virus, they have proven to be an effective way of stopping its spread, and so I encourage all SUNY Cortland students to consider getting vaccinated. More information on how to register will be available to you online next week.
Please be aware:
Vaccinated people may still spread the virus. At this time, everyone on campus must continue following all safety protocols, which include wearing face coverings, physical distancing and avoiding large gatherings.


Although SUNY Cortland does host a vaccination site, it is being operated by the county health department and Guthrie Cortland Medical Center on behalf of all residents in the region. Interested SUNY Cortland students, faculty and staff must sign up for appointments through the State Department of Health website.


Consider the timeline for vaccine administration before deciding where and when to get one, especially if you will receive a two-dose vaccine, which are the only ones currently available in Cortland. During your first appointment, your second appointment will be automatically scheduled for three or four weeks in the future. Appointments are not transferable between locations so please consider waiting if you will be leaving Cortland before your second appointment.
Vaccine eligibility for students makes me hopeful for the future. However, for the rest of this semester we must remain committed to COVID-19 safety.
Face coverings must be worn at all times, even if you are outside with roommates. Attending weekly testing at the Student Life Center and avoiding large gatherings remain crucial. Your travel also should be limited, as leaving the local community may introduce the virus to our campus.
I deeply appreciate your continued efforts this semester.
All the best,
Erik J. Bitterbaum
President
---