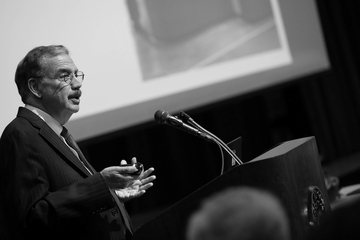 02/07/2022

Dear faculty and staff,
I want to share some news about the university's approach to surveillance testing for COVID-19.
On Monday, Feb. 14, we will begin to better align our process with guidelines from SUNY system administration. The university will start to use rapid tests instead of PCR tests and test a sample pool of 10 percent of our vaccinated employees every two weeks.
Employees who have not provided proof of vaccination still must test weekly.
Surveillance testing is one component of testing. The increased availability of rapid tests gives us all the opportunity to test frequently on our own. Although we are testing a smaller population of employees each week, shifting to rapid tests will allow those who test positive to isolate quickly, which will help to decrease community spread. Finally, this change will align our employee surveillance testing program with the surveillance testing program we have been using for students since the start of this academic year.
Specific details on the process, including how to return PCR test kits, will be emailed to you from Human Resources later this week. We will also host
a campus update via Webex
on Thursday, Feb. 10 from 10 to 11 a.m. Employees can submit questions ahead of time using
an online form
. The meeting will be recorded.
If you feel ill, please stay home and get tested. If you need a test, remember that any member of the campus community may use the state-run testing site at the Carl A. "Chugger" Davis Building at the Stadium Complex from 8:30 a.m. to 4 p.m. on weekdays.
Schedule an appointment online
.
Our student surveillance testing process will also shift to using rapid tests. The frequency of student testing will remain unchanged. You may remind students to contact Student Health Service at 607-753-4811 to schedule an appointment.
Surveillance testing remains one of many pillars in our defense against COVID-19 in addition to face coverings, vaccines and boosters. Please stay safe and follow the details that will be provided by Human Resources.
President
---