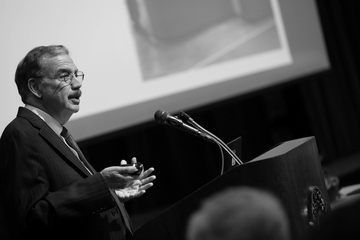 11/09/2021

Dear campus community,
The recording of the campus COVID-19 update meeting held on Monday, Nov. 8 is available online. Many thanks to all who contributed to the update, including those who shared information about SUNY Cortland's COVID-19 response and those who submitted questions.
The COVID-19 pandemic has monumentally disrupted all our lives. Every member of this campus has faced both personal and professional challenges due to the pandemic. Since March 2020, our campus has swiftly shifted its operations many times to keep our community safe. Monday's meeting highlighted many of the mitigation measures we have instituted on our campus and the chart shared by Health Department Chair Jill Murphy shows very clearly how far we have come in managing the virus.
There were some questions yesterday about SUNY Cortland's COVID-19 policies and the public health protocols of the Cortland County Health Department. Our COVID-19 Safety Information page will be updated as we approach the beginning of the Spring 2022 semester, and the Cortland County Health Department's website includes information about how the county is managing the virus.
I want you to know how proud I am to lead this campus. SUNY Cortland is home to extraordinary and talented people and I am grateful every day for your expertise, collaborative spirit and care for our students.
Take care,
Erik J. Bitterbaum
President
---