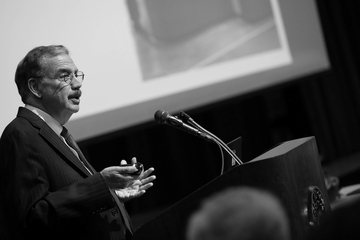 03/03/2022

Dear students,
SUNY has mandated that all students must be boosted against COVID-19 as soon as they are eligible. Your compliance with this allows us to continue making face masks optional on campus.
Many of you have already received your booster and I want to thank you for doing your part to keep yourself and SUNY Cortland safe through the pandemic.
The university needs to receive proof of your booster status. Please upload your information as soon as possible.
To submit your information:
Click on the vaccination/booster portal found under the "COVID-19 Vaccination & Booster for Students" section of the COVID tab in myRedDragon.
If necessary, verify your vaccination information through the SUNY vaccination verification application. When you are done, or if you have previously done this, select "update record."
Then, take a photo of your booster information on your COVID-19 vaccination record card and upload it through the "upload vaccination/exemption record/booster information section." If your booster information is located on the back of the card, please include an image of the rear of the card.
Students may choose instead to upload a screenshot of their digital Excelsior Pass. However, this image must include information on the "vaccination details" section of the pass, which notes the vaccine date, type, location and lot number. Information on how to register for the Excelsior Pass is available online.
You will receive an email from SUNY once a manual review of your upload has been completed.
Students who have previously submitted booster information must follow these steps so the university has a copy of your vaccination documentation.
If you are not yet eligible for a booster but will be soon, please use
New York's vaccine finder portal
to schedule an appointment and upload your information as soon as possible. Wegmans Pharmacy will hold a clinic in Corey Union Exhibition Lounge beginning at 11 a.m. on Wednesday, March 9. Register for that clinic using
Wegmans' online portal
.
Students who have received a medical or religious exemption do not need to submit any documentation but they must continue to participate in weekly surveillance testing and wear face coverings in indoor spaces on campus.
The university's three pillars of defense against COVID-19 have been vaccinations and boosters, surveillance testing and face coverings. Making face coverings optional for boosted individuals is a positive step forward for SUNY Cortland and it makes our booster documentation process that much more important.
All the best,
Erik J. Bitterbaum
President
---