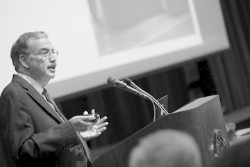 10/01/2021

Dear SUNY Cortland community members,
I am reaching out to let you know how the campus is managing COVID-19 and ensuring the health and safety of our community.
We are doing well. Our vaccination rates are very high and the results of our wastewater and surveillance testing indicate that we have fewer cases compared to the uptick we had at the beginning of the semester.
Our plan for the Fall 2021 semester is simple: vaccinate, mask and test. Together, these three approaches help us mitigate transmission, identify cases early and protect both individuals and the larger community.
In addition, we work closely with SUNY System Administration and the Cortland County Health Department to monitor transmission rates, caseloads and the latest recommendations from the New York State Department of Health and the CDC. This data helps us adjust our policies in response to the evolving pandemic.
I can share the following updates:
As of today, 92.5% of our students are fully vaccinated. Vaccination rates for students and faculty are available on myRedDragon and are updated daily. The rate of fully vaccinated individuals will rise as students complete their required two-week waiting period after their last shot.



The deadline for students to comply with the SUNY vaccine mandate was Monday, Sept. 27. The only exceptions to the mandate are students with approved exemptions and students with all-remote schedules who will not come to campus this semester. A very small number of students did not respond by the deadline. SUNY has given campuses a 10-day grace period to contact these students and try to bring them into compliance.
We are testing students and employees far more frequently than any other SUNY comprehensive institution. This means we may find more infections than other campuses, but it allows us to act before the virus can spread.
Campus wastewater testing, which early in the semester showed the presence of COVID-19 in residence halls, has found no detectable levels outside of isolation and quarantine facilities in the past two weeks.
We have ample quarantine and isolation space on campus. As of today, just nine of our 64 available beds are in use.
Last week, representatives from the SUNY Chancellor's Office visited our campus and concluded that our campus is doing the right things to limit the spread of COVID-19 and keep our community safe. They were impressed by our vaccination and testing efforts and recommended no changes.
Although we are doing well, it is important to remain vigilant and work together. The prevalence of the Delta variant shows us that we cannot rely on vaccination alone. We must continue to cover our faces around others, test frequently and cooperate with contact tracing.
All the best,
Erik J. Bitterbaum
President
---