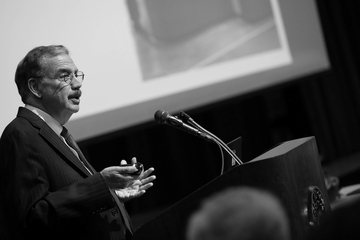 01/27/2022

Dear students,
It has been wonderful seeing all of you back on campus and I hope you are enjoying the start of a new semester.
I want to wish you success with your classes and encourage you to contact your instructors or advisor if you need any assistance at the start of the semester.
In addition to your courses, it is important that you get involved in other engaging activities. Taking care of your physical and mental health is vital to your well-being. Please take time to have fun in your own way and be part of our vibrant campus community.
Some upcoming events and opportunities include:
Resource Fair for New Students: Friday, Jan. 28, 2 to 4 p.m., Corey Union Function Room. Meet friendly faculty, staff and other students and learn about academic and extracurricular resources available to you.
Charity hockey game and resource fair: Friday, Jan. 28, 6 p.m., Park Center. Our men's hockey team is raising money and awareness about suicide prevention before a game against Oswego. Several other Red Dragon teams are in action this weekend and you can view a full schedule at cortlandreddragons.com.
Club Fair: Saturday, Jan. 29, 1 to 3 p.m., Corey Union Function Room. If you're looking to join a new club, meet club leaders and ask about how to get involved.
You may use Cortland Connect at any time to learn more about clubs and see a list of upcoming events.
Recreational Sports offers many opportunities to get active through Outdoor Pursuits, intramural sports, sport clubs and fitness programs at the Student Life Center. Learn more online.
Please stay safe and make time for yourself this weekend and throughout this semester.
All the best,
Erik J. Bitterbaum
President
---