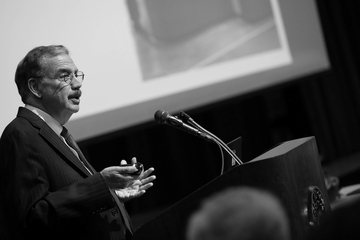 06/15/2022

Dear campus community,
I write to share the tragic news that Associate Professor Muteb Alqahtani, who had previously been reported missing on June 13, was found deceased. At this time, the investigation is ongoing. The university will share more information when it can.
Dr. Alqahtani was a well-respected faculty member and beloved colleague in our Childhood/Early Childhood Education Department. He was passionate about mathematics education for children and he was involved in several initiatives related to diversity, equity and inclusion on campus. Dr. Alqahtani also participated in SUNY Cortland's Professional Development School program with Appleby Elementary School in Marathon, N.Y., working to integrate technology and mathematics into the curriculum using drones and robots.
This is shocking news for our campus community. For those who knew Dr. Alqahtani, my condolences and thoughts are with you. I encourage students, faculty and staff to seek support in the coming days and weeks.
For those seeking resources:
Erik J. Bitterbaum
President
---