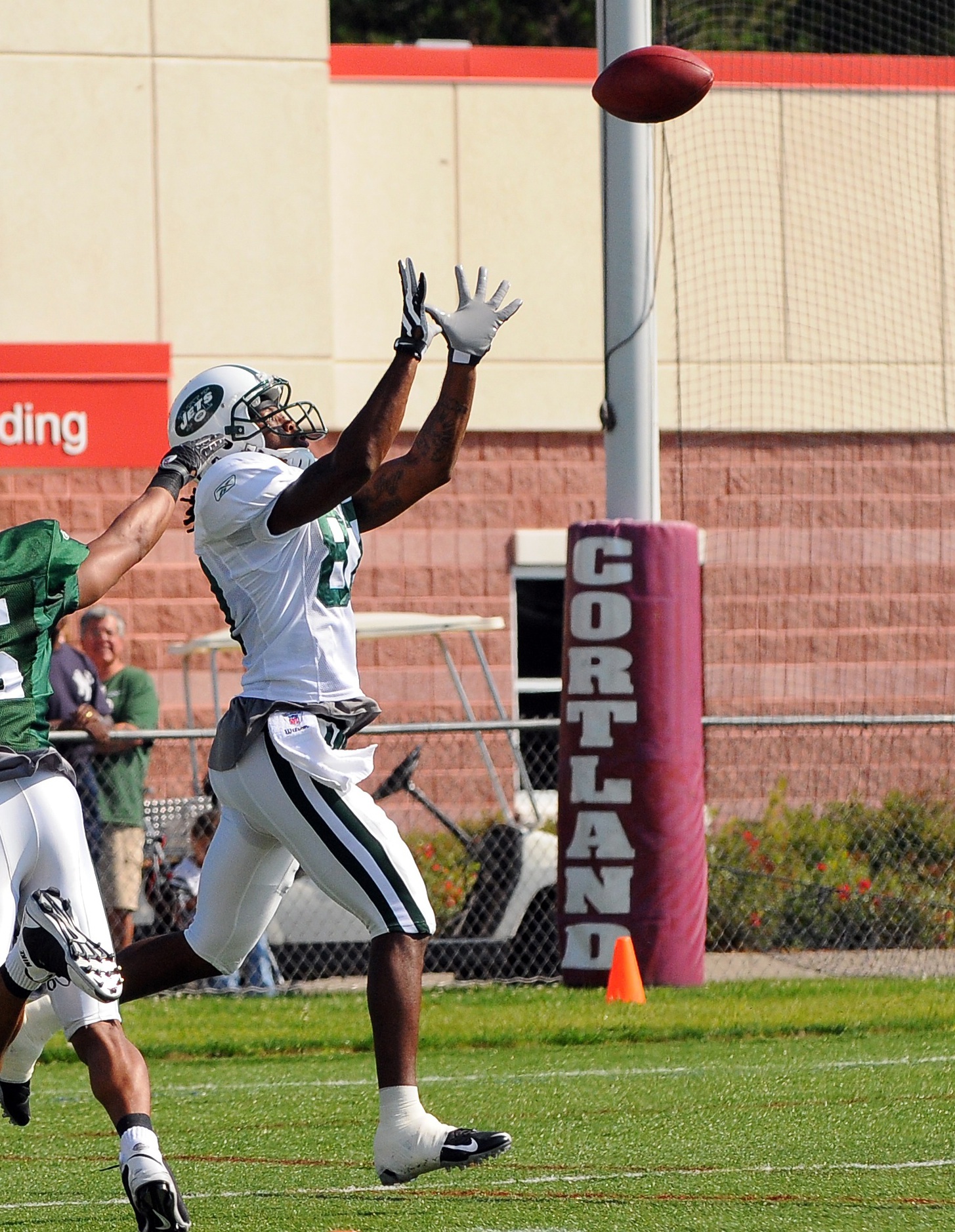 06/24/2011

The New York Jets today notified SUNY Cortland officials that the team will not hold summer training camp at SUNY Cortland this year because of logistical complications and time constraints caused by ongoing contract negotiations between National Football League owners and players.
The Jets will hold the team's 2011 camp at the Atlantic Health Jets Training Center in Florham Park, N.J., but will return to SUNY Cortland in 2012 and 2013. The College's agreement with the Jets includes a renewal clause for potentially two more years after that.
"We are disappointed, but we understand why the Jets management made this decision, and we're looking forward to hosting the team next year," SUNY Cortland President Erik Bitterbaum said. "Our partnership remains strong, and we will continue to support the team as enthusiastic Jets fans."
The Jets held productive training camps at SUNY Cortland in 2009 and 2010, Rex Ryan's first two seasons as the team's head coach. Last summer, the three-week camp drew more than 41,000 people to campus, creating an estimated economic impact of $5.8 million in the Central New York region.
This year, with the future of the 2011 NFL season uncertain, both SUNY Cortland and Jets officials prepared for the camp, but realized it might not be possible for the team to train at the College.
"With all the variables presented by this unique offseason, we felt it was best for the Jets that we hold our training camp here at our practice facility," General Manager Mike Tannenbaum said. "This was not an easy decision, but it's one we felt we needed to make in order to give us the best chance to win."
Clay Hampton, the Jets' senior director of operations, explained that moving the team, the staff and their equipment from New Jersey to upstate New York is an extensive process that takes several weeks. With that time frame in mind, the Jets decided to stay at home this summer.
"Training camp is a collaborative effort that requires many different departments to work together to be successful," said Hampton, "and staying at our facility gives us the best chance to accomplish that goal."
---