All CALS events are free and open to the public.
Helps us spread the word to others and as always, thank you for your patronage!
ARKAI Duo with percussionist Jeremy Smith
Violinist Jonathan Miron and Cellist Philip Sheegog create programs in pursuit of a world in which the arts are inseparable from community. As graduates of The Julliard School, they believe collaboration and connection are the keys to moving onward and upward. Their appeal is broadened with Jeremy Smith's skills and commentary. A video of their SUNY Cortland virtual concert was posted April 15 through May 14.
Harpist Emily Levin
The principal harpist with the Dallas Symphony Orchestra, Levin acknowledges that in this time of quarantine, the digital world has become essential. "Although there is no substitute for live performances, I think it's imperative that orchestras and individuals continue to use their online presence to share their music . . . " A video of her SUNY Cortland virtual concert was posted April 19 through May 14.
Eyewitness to Climate Change: Melting Ice & Rising Seas
This powerful presentation by photographer and explorer David Thoreson exposed the truth about climate change affecting you and everything on planet Earth. Thoreson provided attendees with an eyewitness account of how climate change impacts our sensitive polar and ocean systems and affects our environment worldwide. This virtual event used photography, humor and storytelling to send a message.
This event was co-sponsored with the SUNY Cortland Sustainability Office.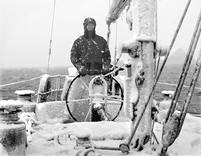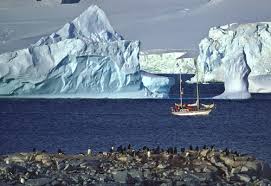 When: Thursday, April 22, 2021 at 7 p.m.
Where: Via Zoom

---
For information about any CALS virtual events, please call the Campus Activities and Corey Union Office at 607-753-5574.