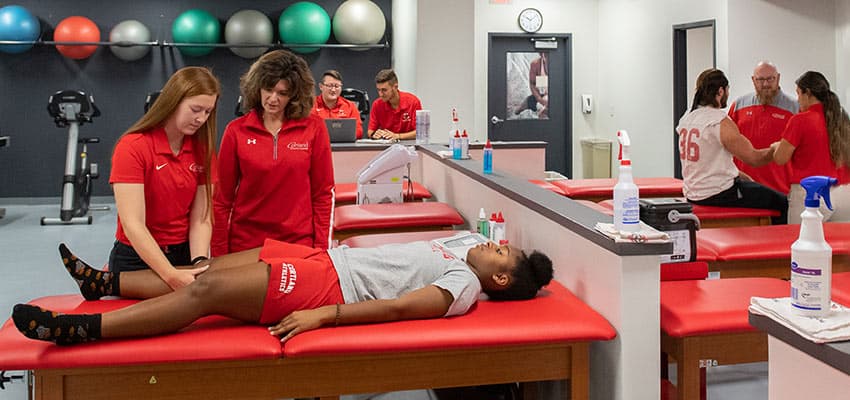 SUNY Cortland Bert Mandelbaum Sports Medicine Symposium
General Program Information: A one-day conference for athletic training professionals and students about current topics in sports medicine. Professionals will receive 3.5 continuing education units at the completion of the lectures.
On-site registration is available for the entire schedule is $40 for professionals. Pre-registration (by 4/8) is $30 for professionals. Students are free. To register, please use the link: Register for the Symposium online
ACL-R and the BEAR Technique
Presenter: Brian Tableman, MSPT, PT, DPT
Location: Cory Union Exhibition Lounge
Time: April 15, 2023 at 9am EST
Learning Objectives:
Identify ACL postop protocols.
Contrast concomitant procedures and their impact on protocol.
Appraise the BEAR techniques as an alternative to traditional ACL reconstruction.
Athletes in Pain: It is more than tendons and joints
Presenter: Michelle Dolphin PT, DPT, MS, OCS, FAAOMPT and Adam Rufa, PT, DPT, PhD, OCS
Time: April 15, 2023 at 10am EST
Location: Corey Union Exhibition Lounge
Learning Objectives:
Recognize misconceptions related to the neurophysiology of pain.
Identify differences between biomedical and biopsychosocial models of pain.
Discriminate between three different pain mechanisms
Identify key concepts in a biopsychosocial approach to exercise prescription.
Explain primary mechanisms by which exercise can impact pain.
Select appropriate exercise and exercise parameters for a patient in pain.
The Alarm Bell Response: Understanding Anxiety in Injury Recovery in Athletes
Presenter: Craig Cypher, Psy D, CMPC
Time: April 15, 2023 at 12pm EST
Location: Corey Union Exhibition Lounge
Learning Objectives:
Participants will be able to identify the biological and neurological roots of anxiety that occurs during injury recovery.
Participants will gain an improved understanding of the psychological and emotional factors that contribute to anxiety in athletes during injury recovery, including fear of re-injury, loss of identity, and performance anxiety.
Participants will identify two effective strategies for managing anxiety in athletes during injury recovery in their role as sports medicine professionals.
Frequently Asked Questions:
Q: How do I get my CEU certificate?
A: After completing the required feedback forms, you will receive your certificate via email. .
Q: Can I tell other people about the symposium?
A: Yes, anyone can attend. Please share with coworkers, students, or anyone else who may be interested in these particular topics. Please instruct them to follow the same registration steps above.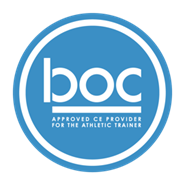 SUNY Cortland is recognized by the Board of Certification, Inc. to offer continuing education for certified Athletic Trainers. This program has been approved for a maximum of 1 hour of Category A continuing education. Certified Athletic Trainers are responsible for claiming only those hours actually spent participating in CE activity.
Cancellation/Refund Policy
SUNY Cortland Approved Provider Cancellation & Refund Policy: In the event SUNY Cortland must cancel a continuing education program, participants will be notified in a timely manner. In the event that a participant must cancel, the approved provider contact (rdavis32@cortland.edu) must be notified in writing at least 48 hours in advance of the program. At that time, the provider will issue a full refund to the participant to be received within 30 days. If written notice is not received within 48 hours of the program, no refunds will be given and the participant will forfeit any fees toward the program.