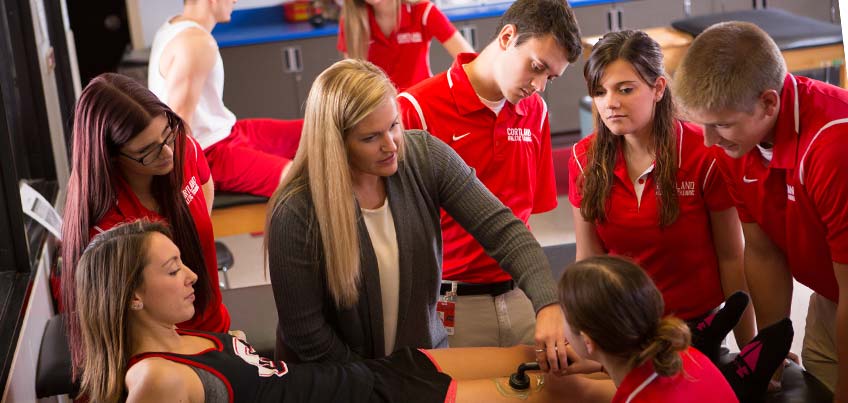 SUNY Cortland Sports Medicine Symposium Webinar
Manual Therapy for the Busy Clinician: How to Maximize Results When Treatment Time is Limited
Thursday April 29th 2021
7 – 8 p.m.
Link provided upon registration
Speaker: Eric D Schneider, PT, MPT, DHSc
We are pleased to offer a virtual lecture for athletic training professionals and students in lieu of our in-person symposium this year. There is no fee for this webinar. Professionals will receive 1.0 continuing education unit at the completion of the webinar and required forms.
To register, please contact Trisha.Donnelly@cortland.edu with any questions. See below for webinar FAQ's.
Eric D Schneider, PT, MPT, DHSc
Manual Therapy for the Busy Clinician: How to Maximize Results When Treatment Time is Limited
Dr. Eric Schneider is a Board-Certified Clinical Specialist in Orthopaedic Physical Therapy, receiving his Doctorate of Health Sciences from the University of Indianapolis. He currently serves as the Co-Academic Director for the Cincinnati VA Medical Center, Physical Therapist and Running Specialist for Beyond Exercise, LLC, and Assistant Professor in the Department of Physical Therapy at Mount St. Joseph University in Cincinnati, OH. Dr. Schneider has provided numerous presentations and lectures on the topics of manual therapy evaluation and treatment in the Ohio and Illinois area. He has also served as a consultant and advisor to the National MS Society and the Premier Performance Center in Cincinnati, Ohio. Dr. Schneider holds additional certifications as a Certified Myofascial Trigger Point Therapist, in Trigger Point Dry Needling, and as a Level 1 APTA Credentialed Clinical Instructor.
The learning objectives for this lecture are:
Recognize the basic principles, indications, precautions, and contraindications for various manual therapy techniques commonly used for musculoskeletal dysfunction of the spine and extremities.
Distinguish between various manual therapy techniques to determine which technique is the most appropriate for clinical use based on patient presentation, their response to treatment, and total treatment time.
Develop a hierarchy of manual therapy techniques to address musculoskeletal dysfunction based on patient presentation and their response to treatment.
Develop an inclusive treatment plan that integrates safe and effective manual therapy techniques, improves patient outcomes and maximizes treatment efficiency.
Frequently Asked Questions:
Q: How do I get access to the webinar?
A: Send an email to Trisha Donnelly at trisha.donnelly@cortland.edu RSVPing to the event. You will then receive an email with the link, any lecture materials, and the CEU forms. Please include the following in your email:
Your name
BOC certification number (or identify as a student/other professional)
Institution
Q: How do I get my CEU certificate?
A: After completing the required feedback forms, you will receive your certificate via email. More instructions will be provided during the webinar.
Q: Can I tell other people about the webinar?
A: Yes, anyone can attend. Please share with coworkers, students, or anyone else who may be interested in this particular topic. Please instruct them to follow the same registration steps above.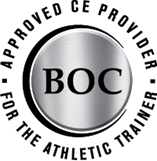 SUNY Cortland is recognized by the Board of Certification, Inc. to offer continuing education for certified Athletic Trainers. This program has been approved for a maximum of 1 hour of Category A continuing education. Certified Athletic Trainers are responsible for claiming only those hours actually spent participating in CE activity.
Cancellation/Refund Policy
In the event that SUNY Cortland must cancel a continuing education program, participants will be notified in a timely manner. In the event that a participant must cancel, the approved provider contact must be notified in writing at least 48 hours in advance of the program.