Why Major in Professional Writing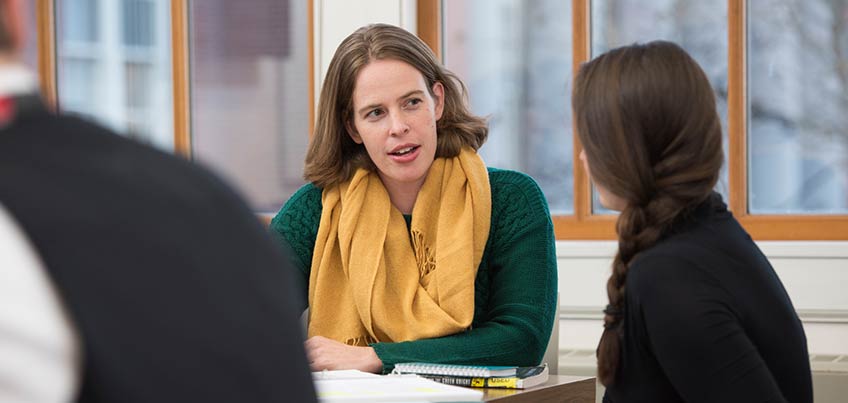 A Professional Writing degree from SUNY Cortland opens the doors to a range of exciting careers in writing, editing, journalism, web design, publishing, business communication, marketing, and technical, medical, or scientific writing. Our Professional Writing degree is intended to prepare students to pursue careers in an emerging creative economy by providing them with strong technical foundations and communication skills, while also helping them realize their creative potential. College graduates who are confident and well-trained communicators have an edge over their peers in the job market. Majoring or minoring in Professional Writing can give you this important advantage as you move from college into your professional life.
Consider the possibilities
Our Professional Writing Program offers a forward-thinking education in a small college environment with faculty dedicated to excellent undergraduate teaching. With an emphasis on hands-on practice, collaborative approaches to a wide variety of projects, and community engagement, a Professional Writing degree gives students the chance to have important learning and career-building experiences within the context of a well-rounded liberal arts education.
The value of our professional writing degree is that it balances a wide-ranging writing experience with the professional skills that give students an edge in starting their careers. As such, we encourage our students to participate in writing retreats at SUNY Cortland's Raquette Lake, contribute to our literary magazines, perform at open mic readings, engage in innovating technical and digital projects with local business and non-profits. In addition, students have the opportunity to become members of the Cortland Writers Association, a student group charged with fostering professional writing within the Cortland community.
Students in Cortland's Professional Writing program have landed internships at newspapers such as The Cortland Standard; PR firms such as Jonesworks, Inc.; literary agencies such as Donadio & Olson, Inc.; news websites such as MileSplit NY ; and international magazines such as Element Magazine in Moscow; as well as several other regional non-profits and businesses. Graduates of the program have gone on to jobs at newspapers, radio and television stations, publishing houses, non-profits, and businesses. Graduates have also gone on to MFA and Ph.D. programs.
Career and Internship Information