Distinguished Voices in Conversation: Hoxie Gorge Review
Panelists:
Chelsea Bunn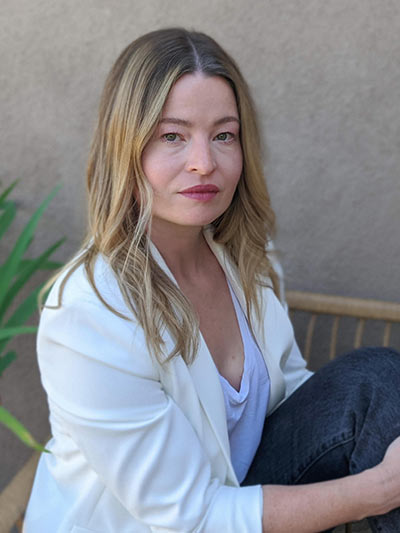 Chelsea Bunn is the author of Forgiveness (Finishing Line Press, 2019) and a recipient of the Rita Dove Award in Poetry and the Academy of American Poets Catalina Páez & Seumas MacManus Prize. She earned her MFA in Poetry and her BA in English at Hunter College, and currently lives and teaches in New Mexico. Her poetry is featured in Issue I of Hoxie Gorge Review, and she served as Guest Editor of Issue II.
Read her poem "Cento for the Day We Met" in Hoxie Gorge Review.
Brooke Champagne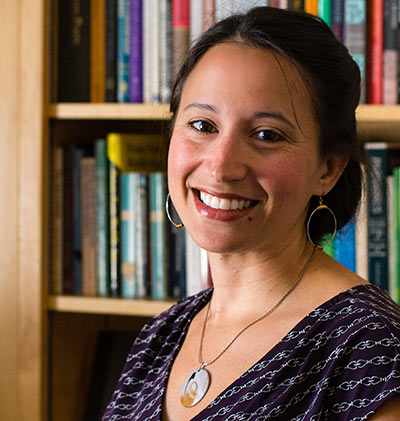 Brooke Champagne was born and raised in New Orleans, LA and now writes and teaches in Tuscaloosa at the University of Alabama. She was awarded the inaugural William Bradley Prize for the Essay for her piece 'Exercises,' which was published in The Normal School and listed as Notable in Best American Essays 2019. Her writing has appeared in many print and online journals, most recently in Barrelhouse, Hoxie Gorge Review, and Essay Daily. She is at work on her first collection of personal essays entitled Nola Face, and her memoir about her Ecuadorian grandmother, Lala.
Read her essay "Kingdom of Babes" in Hoxie Gorge Review.
Ashley M. Jones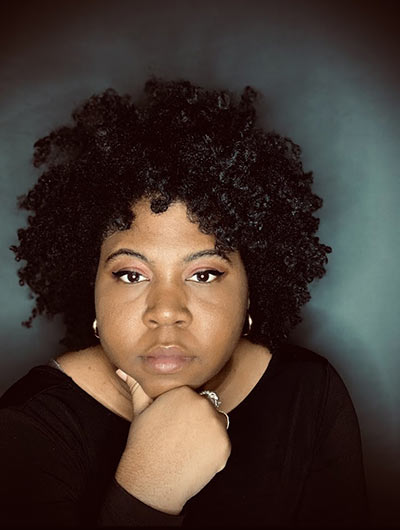 Ashley M. Jones holds an MFA in Poetry from Florida International University, and she is the author of Magic City Gospel (Hub City Press 2017), dark / / thing (Pleiades Press 2019), and REPARATIONS NOW! (Hub City Press 2021). Her poetry has earned several awards, including the Rona Jaffe Foundation Writers Award, the Silver Medal in the Independent Publishers Book Awards, the Lena-Miles Wever Todd Prize for Poetry, a Literature Fellowship from the Alabama State Council on the Arts, the Lucille Clifton Poetry Prize, and the Lucille Clifton Legacy Award. She was a finalist for the Ruth Lily Dorothy Sargent Rosenberg Fellowship in 2020. Her poems and essays appear in or are forthcoming at CNN, POETRY, The Oxford American, Origins Journal, The Quarry by Split This Rock, Obsidian, Hoxie Gorge Review, and many others. She teaches at the Alabama School of Fine Arts, she co-directs PEN Birmingham, and she is the founding director of the Magic City Poetry Festival. She currently serves as the O'Neal Library's Lift Every Voice Scholar and as a guest editor for Poetry Magazine.
Read three poems by Ashley M. Jones in Hoxie Gorge Review.
Silas Hansen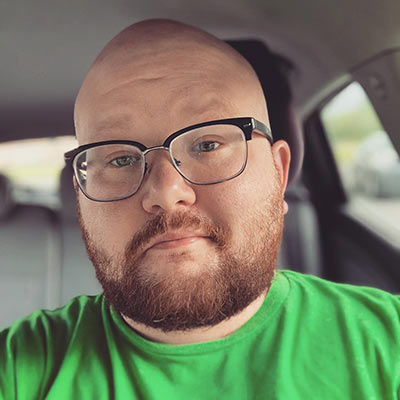 Silas Hansen's essays have appeared in Colorado Review, Slate, The Normal School, Hobart, Catapult, Hoxie Gorge Review, and elsewhere. A native of the Finger Lakes, he graduated from SUNY Brockport before earning an MFA from Ohio State. He now directs the creative writing program at Ball State University and serves as nonfiction editor of Waxwing.
Read his essay "Football in the Time of COVID" in Hoxie Gorge Review.