Cheryl Strayed
Tuesday, November 16 , 2021
5 p.m. via zoom
Register for this event at: https://tinyurl.com/dvlstrayed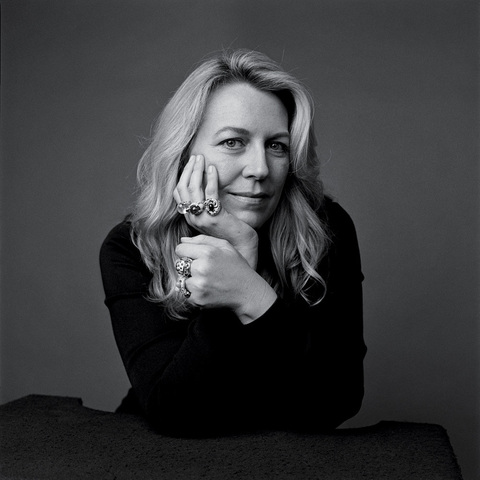 Books by Cheryl Strayed:
Wild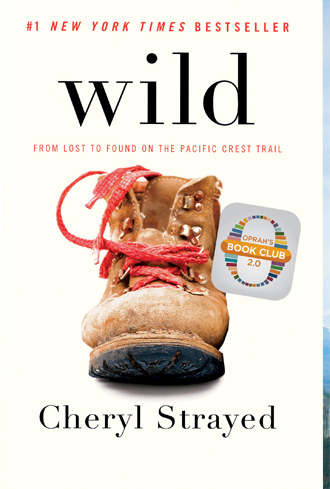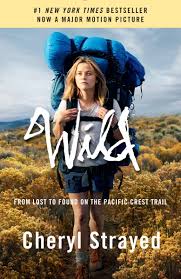 New York Times #1 Bestseller

A Best Nonfiction Book of 2012: The Boston Globe, Entertainment Weekly
A Best Book of the Year: NPR, St. Louis Dispatch, Vogue
Winner of the Barnes & Noble Discover Award
Now a major motion picture starring Reese Witherspoon and Laura Dern

At twenty-two, Cheryl Strayed thought she had lost everything. In the wake of her mother's death, her family scattered and her own marriage was soon destroyed. Four years later, with nothing more to lose, she made the most impulsive decision of her life. With no experience or training, driven only by blind will, she would hike more than a thousand miles of the Pacific Crest Trail from the Mojave Desert through California and Oregon to Washington State—and she would do it alone. Told with suspense and style, sparkling with warmth and humor, Wild powerfully captures the terrors and pleasures of one young woman forging ahead against all odds on a journey that maddened, strengthened, and ultimately healed her.

Praise for WILD:
"Spectacular . . . Gripping . . . A breathtaking adventure tale and a profound meditation on the nature of grief and survival . . . A literary and human triumph."
—Dani Shapiro, New York Times Book Review

"I was on the edge of my seat. . . . It is just a wild ride of a read . . . stimulating, thought-provoking, soul-enhancing."
—Oprah Winfrey, on Wild, first selection of her Book Club 2.0
"Cheryl Strayed can sure tell a story. In Wild, she describes her journey from despair to transcendence with honesty, humor, and heart-cracking poignancy. This is a great book."
—Mary Pipher, author of Reviving Ophelia and Seeking Peace
Tiny Beautiful Things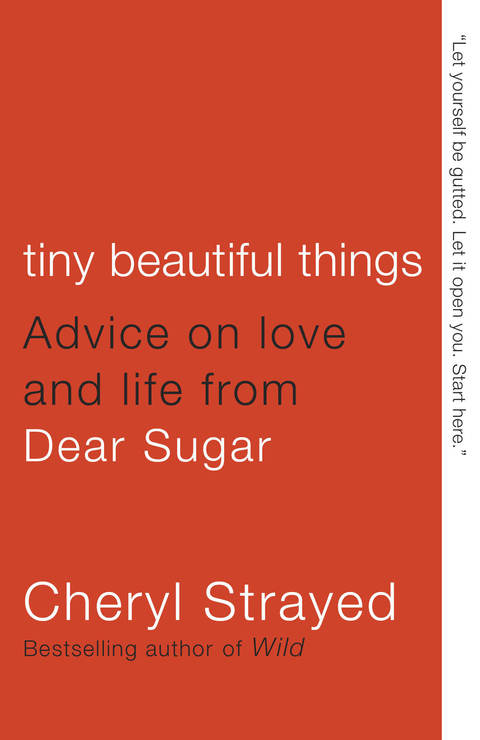 Praise for Tiny Beautiful Things:
"These pieces are nothing short of dynamite, the kind of remarkable, revelatory storytelling that makes young people want to become writers in the first place. Over here at the Salon offices, we're reading the columns with boxes of tissue and raised fists of solidarity, shaking our heads with awe and amusement." —Sarah Hepola, Salon

"Sugar doesn't coddle her readers—she believes them, and hears the stories inside the story they think they want to tell. She manages astonishing levels of empathy without dissolving into sentiment, and sees problems before the reader can. Sugar doesn't promise to make anyone feel good, only that she understands a question well enough to answer it." —Sasha Frere-Jones, The New Yorker critic

"Powerful and soulful, Tiny Beautiful Things is destined to become a classic of the form, the sort of book readers will carry around in purses and backpacks during difficult times as a token or talisman because of the radiant wisdom and depth within." —Aimee Bender, author of The Particular Sadness of Lemon Cake

"[Sugar is] turning the advice column on its head." —Jessica Francis Kane, author of The Report
Torch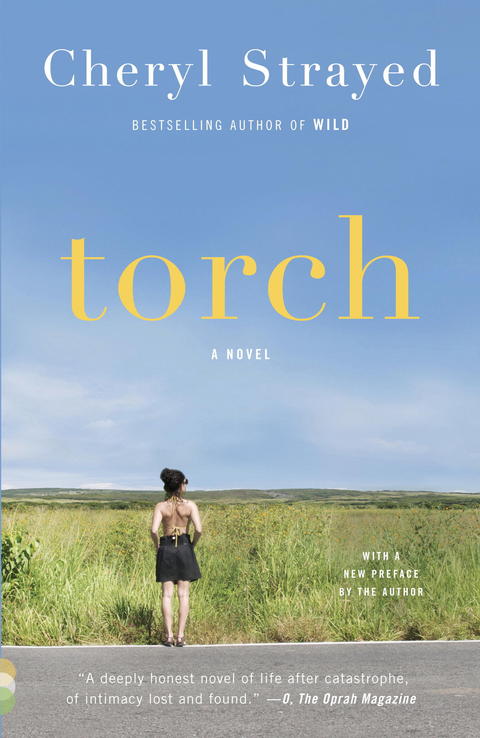 Teresa Rae Wood is a waitress and something of a local celebrity in the town of Midden, Minnesota. Her popular radio show, Modern Pioneers!, is an eternal embarrassment to her two children, Claire and Joshua, and a source of amused pride to her common-law husband, Bruce. When Teresa summons Claire and Joshua home unexpectedly, they are floored by her news: Teresa, only 38, is dying of cancer. In a few weeks, she is gone.

Now the mundane irritations and small betrayals of family relationships loom dangerously large, as Claire, Joshua, and Bruce -- isolated in grief just when they need each other most -- seek comfort elsewhere. To his children's disbelief, Bruce quickly marries their neighbor from the farm next door. Claire obstinately protects her mother's memory, while Joshua drifts beyond her reach.

Strayed has a pitch-perfect ear for the large passions and careless cruelties that families inflict on each other in times of crisis. The intimate portraits of these fully human characters reveal exacting truths about grief, forgiveness, and the beautiful terrors of learning how to keep living.
Praise for TORCH:
"A heartbreaking anatomy of one family's grief...Beautifully written and authentic."
People Magazine, Maria Speidel

"This novelist goes fearlessly into this place of raw grief and inappropriate lust and desperate love and simply reports what she sees: These are people who…live dense, perplexing, fascinating and authentic lives."
The Washington Post Book World, Carolyn See

"A deeply honest novel of life after catastrophe, of intimacy lost and found."
O, the Oprah magazine, Cathleen Medwick
Brave Enough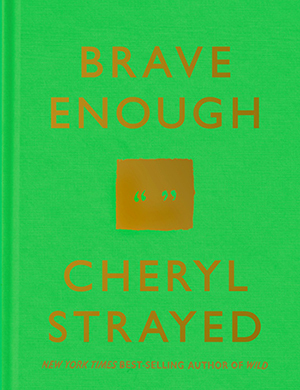 Around the world, thousands of people have found inspiration in the words of Cheryl Strayed, who in her three prior books and in her "Dear Sugar" columns has shared the twists and trials of her remarkable life. Her honesty, spirit, and ample supply of tough love have enabled many of us, even in the darkest hours, to somehow put one foot in front of the other--and be brave enough.

This book gathers, each on a single page, more than 100 of Strayed's indelible quotes and thoughts--"mini instruction manuals for the soul" that urge us toward the incredible capacity for love, compassion, forgiveness, and endurance that is within us all.