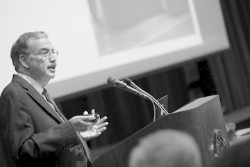 10/07/2021

Dear students,
I want to share with you a few updates about COVID-19 surveillance testing.
Any student who would like to participate in surveillance testing may do so at any time. You do not have to wait until you are randomly selected. To register for a test, use the "COVID Student Pool Testing Sign-up" heading through the COVID tab in myRedDragon. Only asymptomatic students should participate in surveillance testing.
Any students with COVID-19 symptoms are reminded to contact Student Health Service immediately at 607-753-4811 to schedule a test. Symptomatic students may also choose to schedule a test through a local pharmacy or healthcare provider. The state Department of Health has an online list of providers.
Students who are not yet fully vaccinated or who have received a medical or religious exemption for this semester must continue to test weekly. We also will continue to select fully vaccinated students for surveillance testing based on caseloads and the results of wastewater testing.
Your commitment to wearing face coverings and participating in surveillance testing has made SUNY Cortland a safer place as we continue to fight the Delta variant. Over the past seven days, we have found just three cases among students through more than 900 tests.
This is a very encouraging trend. I commend all of you for your contributions. Please continue to regularly check your email for notifications that you have been selected for testing and follow through on registering. Students are still required to go to testing if selected. Know that you may schedule a test any time if you desire.
You should also know that Wegmans Pharmacy is holding flu shot clinics on Tuesday, Oct. 12 and Wednesday, Oct. 27 in the Fireplace and Exhibition Lounges in Corey Union. You may register online. Select "schedule a new appointment," pick the date of your choice, search for locations using ZIP code 13045 and follow the prompts to enter your personal information.
The flu vaccination can help protect yourself and others from getting sick with flu and its most serious symptoms.
Please stay safe and be well.
All the best,
Erik J. Bitterbaum
President
---