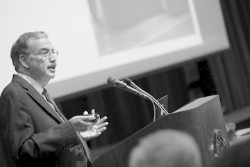 09/22/2021

All SUNY Cortland students — including those who are fully vaccinated — must participate in COVID-19 testing this semester.
The highly contagious Delta variant makes it necessary to do surveillance testing of all students, faculty and staff, regardless of vaccination status. Currently, more than 25% of all COVID-19 cases in Cortland County are among vaccinated people, according to local health officials.
Please note:
Anyone who is not fully vaccinated will continue to test weekly.
Fully vaccinated students will test frequently but not on a set schedule. Students should check their email and look for a message from covidscreening@cortland.edu notifying them that they have been selected to test.
The subject line of the message will be: MANDATORY COVID-19 TESTING – ACTION REQUIRED Surveillance testing is required.
Failing to test when selected is a violation of the Code of Student Conduct. The data received from surveillance testing allows SUNY Cortland to identify the potential spread of the virus and take action to help keep the campus community safe.
We are committed to providing a safe, in-person educational experience this semester, but it requires each of us to act responsibly by getting vaccinated, wearing masks and testing when required.
All the best,
Erik J. Bitterbaum
President
---