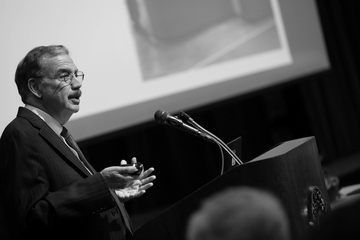 05/12/2021

Dear students,
With the semester wrapping up this week, I wanted to send a final note to remind you how inspired I am by your efforts during the past year. There is no denying that you have lived, learned and persevered through a truly unique time. You and your loved ones should be very proud.
To our graduating students, you have reached one of life's major milestones despite the obstacles. You all have my deepest admiration and I look forward to congratulating you in person during this week's grad walk.
To our returning students, I am excited to witness your future accomplishments here at Cortland. Please know that SUNY Cortland will continue to share important information about the Fall 2021 semester as plans are approved and finalized during the summer. Continue to check your Cortland email regularly.
Again, I cannot fully express my gratitude for your efforts and sacrifices during the past year. Please continue to be safe, take care of yourselves and enjoy your summer.
All the best,
Erik J. Bitterbaum
President
---