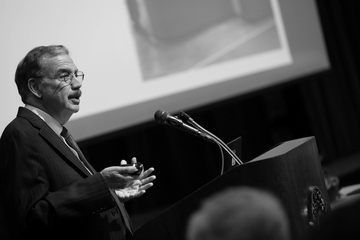 09/10/2021

Dear students,
I deeply appreciate your diligence in following this semester's COVID-19 guidelines. SUNY Cortland has, however, seen a sharp rise in COVID-19 cases, with 35 positive tests over the last three days. This data is publicly available through SUNY system's COVID-19 case tracker, and you should be aware of it.
You should also know that, in response to growing numbers of infections on campus and nationwide, SUNY Cortland will now require face coverings at all outdoor events. This includes spectators at athletic competitions.
We are counting on you to continue following all SUNY Cortland safety rules and practicing behavior that limits the spread of the virus. Remember, your behavior off campus is just as important as what you do on campus when it comes to the fight against COVID-19.
The weekend is here, and we want you to have fun and enjoy the mild weather. But please do that safely:
Limit the size of your social circle. If you consistently do things with the same group of friends, you are less likely to invite infection from different groups.
Take advantage of the warm weather while you can. Outdoor social events carry much less risk than gathering indoors.
Face coverings are required on campus, but you should wear them off-campus too. Seriously consider wearing a mask whenever you are among large numbers of people: in a restaurant, at a store, at a party or event.
If you live with large numbers of housemates, take care of each other and do not host large gatherings.
Students who have received a medical or religious exemption from the COVID-19 vaccination must participate in testing weekly. All vaccinated students will participate in targeted surveillance testing several times during the semester.
Anyone experiencing COVID-19 symptoms, even if they are mild, should not come to campus and should contact Student Health Service or another healthcare provider to schedule a test.
The pandemic is not over. If we all do our part to practice COVID-19 safety now, we will be able to enjoy vital in-person experiences, both academic and social, throughout the rest of the semester.
Please have a restful and relaxing weekend and do your part to help keep SUNY Cortland healthy.
All the best,
Erik J. Bitterbaum
President
---