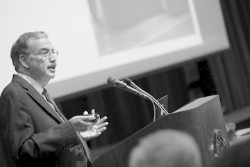 02/23/2021

Dear students,
Thank you for your extraordinary efforts in reporting for additional pool testing this week and last. Regular testing of all students remains our most valuable tool in preventing the spread of COVID-19.
I am happy to announce an added incentive for your commitment — monthly raffles and a grand prize for students who participate in pool testing each week.
Here are some highlights of the new program:
Monthly prizes: Students who participate in all weekly pool tests each month will be entered into a drawing for Cortland prizes. Two drawings will take place at the end of each month — one for campus residents and one for off-campus students. Winners will be selected for February, March and April.


Grand prize: Consistent monthly pool testing participation also will earn an entry into an end-of-semester prize drawing for a semester's worth of free textbooks, sponsored by the Campus Store. Graduating students will be eligible for similar items if they win. One grand prize winner will be selected.


Eligibility: Students can learn more online about eligibility, including participation options for students in quarantine or those who test positive for COVID-19 during the spring semester. Prize winners will be notified through their SUNY Cortland email.
Please remember that you must test twice this week. You can schedule an appointment through the COVID tab in myRedDragon. If the campus is able to slow the rise in COVID-19 cases, SUNY Cortland will return to weekly testing in March. You will be notified through email about any changes in testing procedures.
I want to thank the university's Engagement Committee for organizing this new initiative. I also want thank you, our students, for testing regularly to protect the health and safety of our community.
All the best,
Erik J. Bitterbaum
President
---