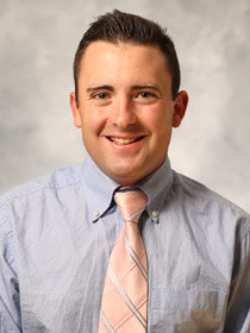 09/11/2012

Joe Tesori, Jr. has been named SUNY Cortland's women's golf head coach, according to director of athletics Mike Urtz. Tesori previously served as an assistant coach for the team last spring.
Tesori was an assistant golf professional at Lake Shore Yacht and Country Club in Cicero, N.Y., from 2008-10. He has also served as a PGA Tour caddie on both the Canadian and Nationwide Tours, and at the 2010 U.S. Open. He is a member of the National Golf Coaches Association.
Tesori graduated from Le Moyne College in 2008 with a bachelor's degree in business management. He's currently pursuing a master's degree in sport management at Cortland. A standout golfer at Le Moyne, Tesori earned Northeast 10 Player of the Year honors during the 2005-06 season. As a senior, he made the Ping All-Region Team, won the ECAC Division II individual title and helped the Dolphins capture the ECAC team crown as a team captain.
A Syracuse native, Tesori graduated from Jamesville-DeWitt High School in 2004. He played six years of varsity golf and two years of varsity football. He served as a team captain as a senior and was part of the winning Section 3 championship squad during his sophomore year.
Tesori's father, Joe Tesori, Sr., is the head men's golf coach at Le Moyne, a former PGA Tour player and a member of the Central New York PGA Hall of Fame.
---