Connect online
Out of an abundance of caution, in-person visit programs have been cancelled until further notice. SUNY Cortland will notify prospective students when tours resume, with campus safety remaining the highest priority.
In the meantime, students can register for a daily Q&A webinar led by an Admissions Office staff member. The webinar offers a short presentation to provide a broad overview of SUNY Cortland. Topics covered include academic and social opportunities, living on campus and more information about the application process.
The webinar also offers the chance for prospective students to type questions through a chat feature.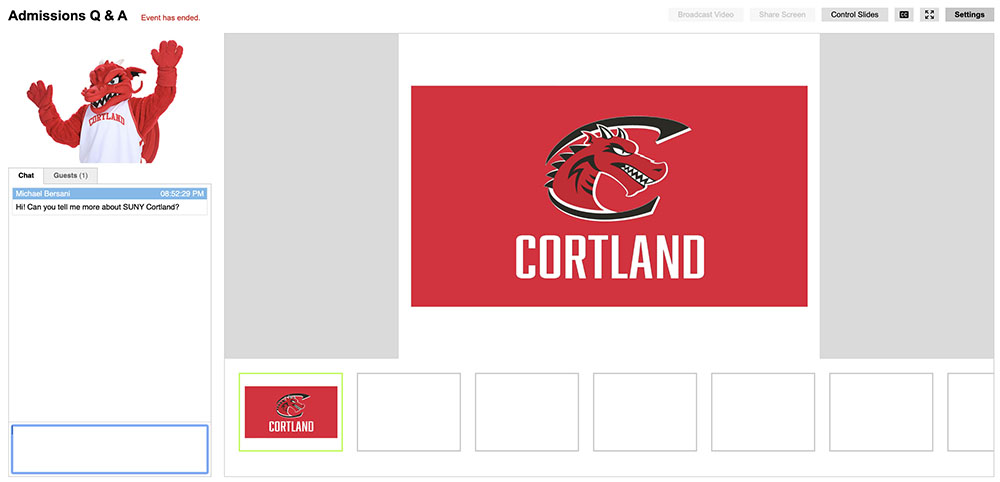 Sample webinar view (Blaze not included)