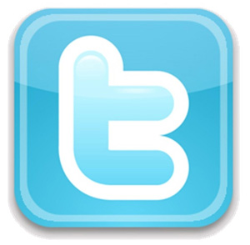 11/06/2012

SUNY Cortland will recap Saturday's Cortaca game in 140 characters or less.
The College's main Twitter account (@SUNY_Cortland) will offer important game updates and commentary starting at 11:30 a.m. from the SUNY Cortland Stadium Complex.
Wherever they may be during the game, College students, alumni, faculty and staff are invited to use #Cortaca for appropriate game-related tweets.
The most creative ones will be re-tweeted from the College's Twitter account and will appear on SUNY Cortland's official Facebook page.
Who knows? Cortaca could become a trending topic on Twitter.
The SUNY Cortland football team, ranked 19th in the nation, enters its final regular season game with a 7-1 record. The team captured the New Jersey Athletic Conference title Oct. 27 and earned the league's automatic berth into the NCAA Div. III tournament.
Ithaca College is 6-3 on the season.
Kickoff for Saturday's game is slated for noon.
---