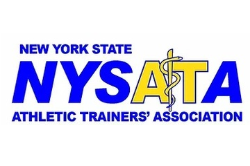 09/14/2020

John Cottone, dean of the School of Professional Studies, will be the 18th inductee into the New York State Athletic Trainers' Association Hall of Fame.
Due to the ongoing global pandemic, Cottone will be recognized at a later date.
Cottone, a member of the SUNY Cortland faculty since 1985, was director of the SUNY Cortland Athletic Training Program for 23 years and has served on more than 30 committees, many of which address critical components of the university's mission.
As Kinesiology Department chair, Cottone was responsible for training and preparing countless athletic trainers who now serve as members of NYSATA. He was a 2007 recipient of the SUNY Chancellor's Award for Excellence in Faculty Service.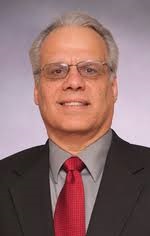 Before joining Cortland as an assistant professor of physical education and head athletic trainer, he began his professional career as an assistant professor of physical education and the athletic trainer at Castleton (Vt.) State College.
He was the 2001 recipient of the NYSATA Thomas J. Sheehan Sr. Award, the association's highest honor recognizing individuals who possess character, commitment and achievement in the athletic training profession.
In 2008, alumni and staff of the Athletic Training Program endowed the John Cottone Athletic Training Scholarship in his name.
Cottone served as NYSATA president from 2008 to 2010 and reviewed manuscripts for Human Kinetics, a publishing company. He also has written articles on topics in training and presented papers at athletic conferences throughout the Northeast.
As dean of the School of Professional Studies since 2008, Cottone leads the school's six academic departments.
Born in Brooklyn, N.Y., Cottone grew up in West Babylon, N.Y. He earned his bachelor's degree in physical education from Castleton State College, where he was a standout lacrosse player and an inductee into the Castleton State Athletic Hall of Fame. He earned a master's degree in physical education and athletic training from Indiana State University and his doctorate in education from Syracuse University.
The NYSATA Hall of Fame, located in SUNY Cortland's Park Center, recognizes individuals who have made significant contributions to the profession of athletic training in New York state.
Prepared by Communications Office writing intern Shannon Imbornoni
---