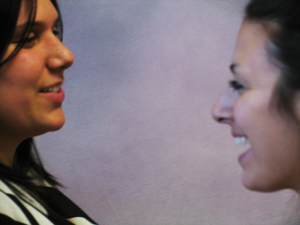 02/27/2012

Robert Shprintzen, a medical professional in the field of communication impairments in children with congenital anomalies, will speak on Saturday, March 24, at SUNY Cortland.
Shprintzen, who is credited with defining four genetic disorders, will present during the Conference on Genomics and Its Translation to Clinical Practice in the Communication Sciences. The event takes place from 8:30 a.m. to 4:30 p.m. in Sperry Center, Room 105.
The conference is hosted biennially by SUNY Cortland and Ithaca College chapters of the National Student Speech Language Hearing Association (NSSLHA) and co-sponsored by the Central New York Area Speech-Language Hearing Association.
The deadline to register for the conference is Wednesday, March 14. The conference fee is $10 for students, $40 for SUNY Cortland and Ithaca College faculty and $75 for all others. The fee includes a continental breakfast and a lunch buffet.
Brochures with an itinerary and registration forms attached will be distributed across campus and will be available in the Communication Disorders and Sciences Department office.
For more information, contact Michael Pitcher, coordinator of audiological services and the College's NSSLHA club advisor, at (607) 756-5423.
This year, the conference will focus on the way genetics works and its relation to communication disorders. The conference is geared for anyone, regardless of previous exposure to genetics.
Shprintzen, the conference presenter and keynote speaker, currently directs several programs at SUNY Upstate Medical University in Syracuse, N.Y., including the Communication Disorder Unit, the Velo-Cardio-Facial Syndrome International Center and the Center for Genetic Communicative Disorders. He also works as a professor of otolaryngology and pediatrics at SUNY Upstate Medical University.
He will discuss clinical and molecular genetics, speech physiology, feeding disorders and research methodology. Shprintzen will introduce genetics, explain the significance of genomics to speech and discuss common disorders that are encountered by speech pathologists and audiologists.
A member of seven professional societies, Shprintzen has served as president and editor of the Society of Craniofacial Genetics. He earned a Ph.D. from Syracuse University and went on to direct and serve as a faculty member at the Montefiore Medical Center and Albert Einstein College of Medicine in the Bronx for 23 years.
A question-and-answer period will follow the program.
---