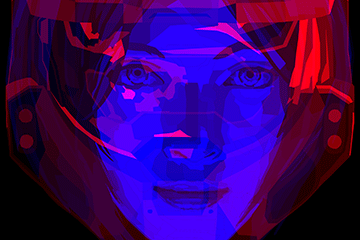 03/14/2023

Art — as seen through the eyes of schoolchildren and their art teachers — is an exhibition now open at SUNY Cortland's Dowd Gallery.
Curated in a partnership with regional art teachers, the exhibition, titled "Imagination Celebration," opened March 9 and will run through Friday, April 14 in the gallery, located in the Dowd Fine Arts Center at the corner of Prospect Terrace and Graham Avenue. The exhibition and related events are free and open to the public.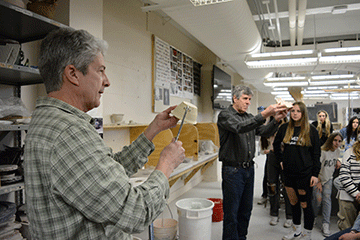 Showcasing more than 100 works of both student artists and their mentors, "Imagination Celebration" includes students and teachers from McGraw School, Homer Central School District, Cortland City Schools, Onondaga Cortland Madison Board of Cooperative Educational Services. Their drawings, paintings, ceramics, collages, 3D objects, and digital media works will overflow the gallery into the Hallway Gallery and the Critiques Space, where a collaborative installation between 8th grade and 3rd grade students from Homer schools will be displayed.
Supporting programs for "Imagination Celebration" include gallery talks, panel discussions, a documentary screening and virtual presentations introducing the participating education professionals, teachers, administrators and students, and specially designed workshops for regional secondary art school educators.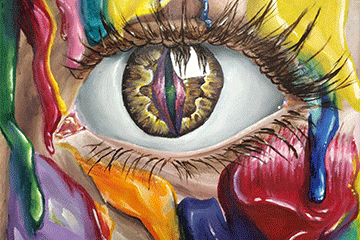 The series will culminate with a virtual talk by Thomas Albrecht, professor, department chair, and associate dean of the School of Fine Arts at SUNY New Paltz at 5 p.m. on Thursday, April 11.
Albrecht will discuss topics including the transition of students from high school to college into creative fields; and the consequences of COVID-19 on the academic progress of enrolled students. He also will address questions from the audience.
"The objective is to strengthen the relationship between SUNY Cortland and neighboring schools, offer an outlet for local talent and continue with a more than 20-year-old tradition," said Gallery Director Jaroslava Prihodova.
Lauren Nels '06, one of two principal organizers of the exhibition, which showcases local student work in grades K-12 , was also pleased the SUNY Cortland was helping to keep the tradition alive.
"We are excited to show alongside our pupils on the SUNY Cortland campus after working with Homer Center 4 the Arts for many years and then utilizing Homer's HTEC building the past few renditions," she said.
Nels and her colleague, Brookley Abbate Spanbauer '02, are both SUNY Cortland alums and art teachers at Homer (N.Y.) Central School.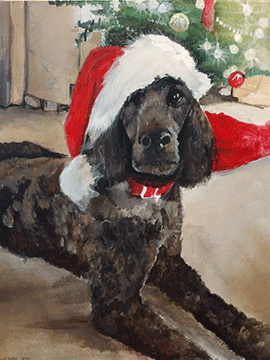 "It is a true honor for students to be selected, as there is only a limited amount of artwork each teacher can submit," Spanbauer said.
A series of programs and events took place in preparation for the project, including two workshops for participating teachers focusing on framing and archival practices. In preparation for "Empty Bowls," on Feb. 16 more than 40 Homer Junior High School students visited the university's ceramics studios to glaze pottery pieces they had made during their own studio art and ceramics classes. Two SUNY Cortland Art and Art History Department faculty members, Professor Jeremiah Donovan and Instructional Support Technician Russ Davis, helped them prepare their pieces for firing. The finishing pieces were sold on March 9 in an "Empty Bowl Sale" in Dowd Center to benefit "Loaves & Fishes."
Remaining events will include:
Panel discussion: Thursday, March 23, 5 p.m., in Dowd Gallery. For "Voices of Student Artists," selected student artists representing both Cortland and Homer school districts will share their art classroom experiences and reflect on the importance of creative activities and their impact on individual academic development and college preparedness.
Gallery round table: Wednesday, March 29, 5 p.m., in Dowd Gallery. The "Voices of Art Educators" roundtable will include Robert Edwards, Cortland District superintendent; Jesse Bender and Nadja Bieber, Cortland art teachers; Thomas Turck, Homer Central superintendent; Brookley Abbate and Lauren Nels, Homer art teachers; Carol Fitzgerald, executive director, Cortland Arts Connect; and Crystal Lyon, artist and art advocate. They will engage in a conversation about the state-of-the-art education, funding, access to resources and the importance of imaginative thinking and creative activities in forming a healthy and sustainable community.
Documentary screening: Tuesday, April 4, 5 p.m. A compilation of shorts and talks titled "Why Art Education Matters Part 1" will be shown in Dowd Gallery.
Documentary Screening: Thursday, April 6, 5 p.m. A compilation of shorts and talks titled "Why Art Education Matters Part 2" will be screened in Dowd Gallery.
First Friday: Friday, April 7. A "First Friday" guided tour of the exhibition has been organized by Cortland Arts Connect to take place from 5:30 p.m. to 8 p.m. The event will be both live and virtual on Facebook, Instagram and the Dowd Gallery.
Visit the Dowd Gallery website for details about exhibiting artists, other programs, safety protocols and online booking. For more information or to inquire about an appointment, tour or additional images, contact Jaroslava Prihodova at 607-753-4216.
The introductory image shows the digital media piece "Red v Blue, 2023" by Cortland Junior High School teacher Jesse Bender.
---