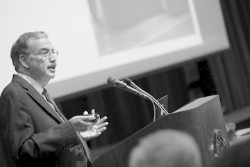 10/12/2021

Dear campus community,
We are writing to update you on changes to campus dining services made in response to recent student feedback. SUNY Cortland and Cortland Auxiliary Services' Executive Board understand how important dining is for our students to meet your nutritional needs and as a key component to your mental health and academic success. We take this responsibility seriously and we are working with Cortland Auxiliary as it continues to adjust our dining services.
Recent changes include:
Neubig Dining Hall: Wait times have been reduced by adjusting the schedule and revamping menu items.

As part of the new menu schedule, more campus favorites are rotating at Neubig, such as chicken parmesan and the burger bar.
Additional chicken items have been added to the menu every day. On Mondays, we feature vegetarian and vegan menu items, but meat entrees remain available every day.
Follow Cortland Auxiliary on Instagram to receive alerts about upcoming specials in Neubig, such as sushi and Hilltop chicken wraps.

The Bistro off Broadway: The Bistro is open 11 a.m. to 9 p.m. Monday through Friday. You can eat in the Bistro seating area or do take out.

Daily options include a wrap of the day, a side or dinner salad and a hot entrée dinner. Hearty fall favorites are coming soon.

Both Neubig and the Bistro are all-you-care-to-eat dining facilities. If you would like more than one serving of food, you can always ask for double portions or return for unlimited seconds.
Soon, all SUNY Cortland students will be able to access Healthie, an all-in-one digital wellness program.

Healthie helps you track meals and exercise.
Also, through the app, you can message a registered dietitian about nutrition questions 24/7. The platform is confidential and registration will be free to all enrolled students.
If you have ideas on how Cortland Auxiliary can further improve, please share your ideas with them by talking with staff or through the online feedback form. Cortland Auxiliary prepares 25,000 meals each week and strives for excellence each time. If you do notice an issue, please notify a staff member immediately to have it addressed.
Please visit the website for a map of dining facilities and the menus and hours for Cortland Auxiliary's two dining halls and eight retail locations. Mobile ordering is available at our retail locations, which allows you to skip the line.
Thank you for your patience and continued input.
All the best,
Erik J. Bitterbaum, President
and the Cortland Auxiliary Services Executive Board
---