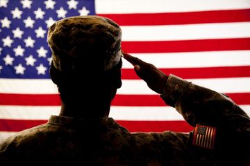 10/22/2018

SUNY Cortland will thank and honor veterans, including faculty, staff, alumni, students and members of the Cortland community during a celebration on Monday, Nov. 12.
Keynote speaker Darcel Faulkner Carver, a SUNY Cortland senior, will address the topic of how veterans readjust to civilian life, during the event at 3 p.m. in Brockway Hall Jacobus Lounge.
A non-traditional student, Carver enrolled at the College in the fall of 2001 with dreams of becoming a high school science teacher or principal. However, a sense of duty caused her to join the Marine Corps before she could graduate. Staff Sergeant Carver served active duty in Iraq as an ammunition technician specialist and most recently with the Wounded Warrior Battalion at Camp Lejeune, N.C.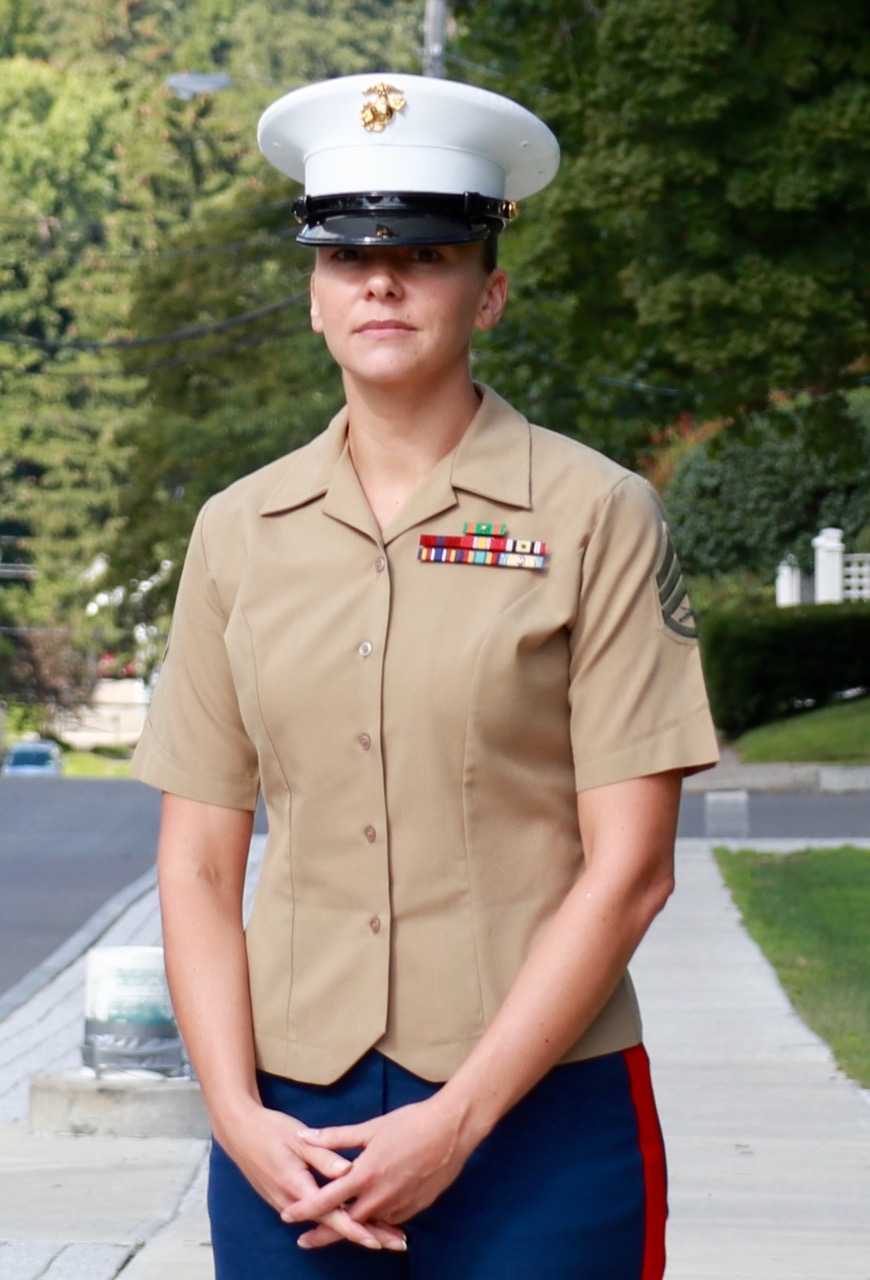 Carver, a mother of four, including triplets, returned to campus this fall to complete her degree in adolescence education: biology. She also serves as the Upstate New York representative for the Marine For Life Network, assisting other Marines in their transition to civilian life.
Through visiting employers, colleges and other community pillars in the area, Carver strives to help Marines find their footing when they return home. Face-to-face visits with veterans allow Carver to share her personal story of juggling a family, a career in the Marines and her continuing education. Her work offers inspiration to others who may be struggling to find their own path.
After graduation Carver intends to pursue a career in teaching or school administration. She is also interested in the application of neurobiology, particularly for members of the armed forces who return home with post-traumatic stress disorder.
A reception in the Margaret A. "Peggy" Curry '52 Main Lobby will follow Carver's talk.
A slideshow of SUNY Cortland's veterans will run throughout the event. To submit a photograph, please include the veteran's name, branch and dates of service to Special Events Assistant Sue Vleck or contact her at 607-753-2377.
Free parking will be available in the Miller Building lower level parking lots. Accessible parking spots are available behind Brockway Hall.
---