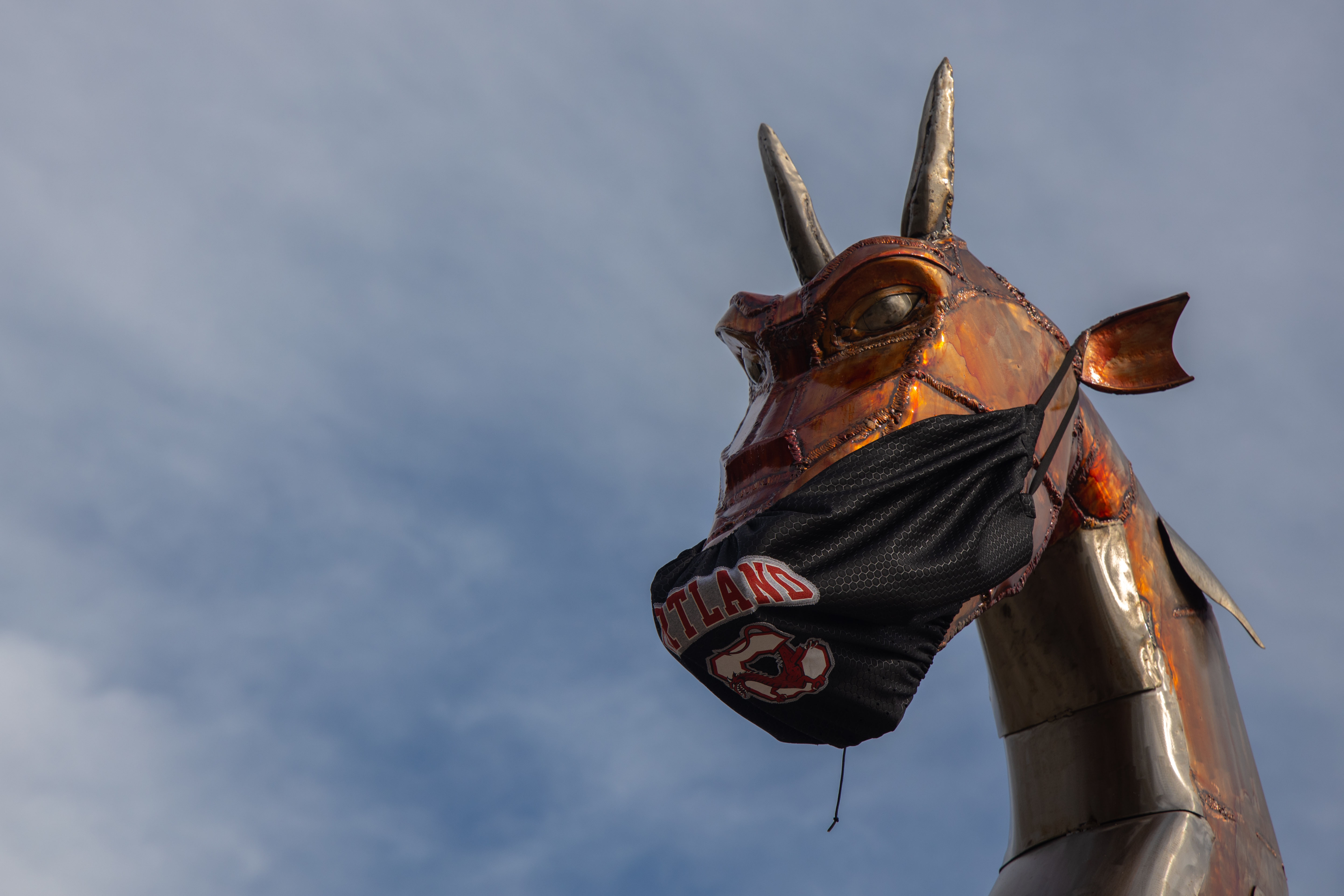 10/09/2020

Members of the campus community,
Pool testing for the COVID virus will be expanded during SUNY Cortland's study-in-place as part of the university's effort to contain the pandemic. During the two-week minimum period, all members of our community will be tested at least once, and probably twice.
That's not overkill. A person who tests negative one day may become infected later that day, making frequent re-testing necessary.
Next week, more than 4,500 students, staff and faculty members will be scheduled for pool testing in the Park Center Alumni Ice Arena.
All SUNY Cortland students, regardless of whether they live on-campus or off-campus, are required to participate when selected.
Any unexcused absence from a scheduled pool test will result in disciplinary action and likely interim suspension. Remember, the university has little discretion in determining COVID-related sanctions under a recent executive order by SUNY Chancellor Jim Malatras.
Students who do not live in the Cortland area and do not come to campus for any reason are exempt from testing. They may still, however, receive email testing appointments, which they may disregard.
Appointments are typically emailed 36 to 48 hours prior to the assigned testing time. Please fully review the message and the list of Frequently Asked Questions about pool testing before going to your appointment.
Because of the dramatic increase in pool testing, individuals will only be notified if they are positive following a test. If several days go by after a test without a contact from health officials, the person who tested can presume a negative result.
Testing is a critical component of SUNY Cortland's plan COVID containment plan, and we expect to see an initial rise in our case numbers with increased testing. Tests can help us target our efforts, but, without a vaccine, the most effective way to stop the spread is by consistently practicing safe behaviors and making healthy decisions, such as keeping physically distant and reducing the number of people you interact with in person.
---