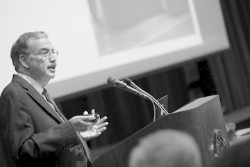 03/02/2021

​Dear students,
I wanted to share my appreciation for your efforts over the past few weeks in committing to our expanded COVID-19 testing. Asking you to test twice each week was a significant request and I thank you for working to help us stop the spread of the virus on our campus.
One important update you should know is that the New York State Department of Health has revised its policies for study-in-place pauses. SUNY Cortland will no longer automatically go on pause if it records 100 positive tests within a two-week period.
According to the new policy:
Colleges will enter a pause if 5% of its on-campus COVID-19 tests are positive during a rolling, 14-day period.
You may view campus-specific data on the SUNY COVID-19 Case Tracker. The relevant information related to the threshold for a mandatory return to online education, however, is no longer at the top of SUNY Cortland's Tracker page. You need to go down to the third section and look for the information under Rolling 14 Days. The number under the % Positive heading is what you compare to 5%. Currently, the university is well under that, at 0.95.
This change is good news for SUNY Cortland. I want you to experience in-person classes and be able to use campus facilities such as the Student Life Center.
However, you still must remain diligent in the fight against COVID-19. Please continue to wear face coverings, avoid large gatherings and attend COVID-19 testing as directed. I thank you those of you who have been following these guidelines to keep our community safe.
All the best,
Erik J. Bitterbaum
President
---