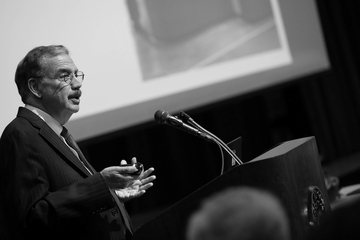 12/16/2022

I want to give you an update on the university's ongoing upgrade to its printing system.
In 2021, SUNY enacted a system-wide policy to reduce cost, waste and paper, to simplify and standardize the printer fleet and to secure and optimize the print environment by July 2024. SUNY Cortland plans to start installing new printers and change to a new print server to achieve these goals in the Spring 2023 semester.
A team including Peter Dawes, Vickie Hess, Lisa Kahle and Zach Newswanger has begun walkthroughs in campus buildings to confirm location recommendations for printers. The team aims have little to no interruption of your daily work but please know that you may encounter them in the coming weeks.
The university has a contract with Toshiba to replace its current fleet of shared printers. The campus walkthroughs will help determine the best locations for new units to maximize effectiveness based on distance and access for most users.

The Gutenberg print server will be shut down in Spring 2023 and all users will shift to Pharos Secure Printing. Users will be able to print jobs from any unit with a release station using their campus ID or Pharos code. Details are available online.

Deskside printers will no longer be supported by Information Resources. You will be able to keep your desktop office printer for a limited period of time. However, in the case of malfunction or failure of a deskside unit, users will be moved to the central office printer.

Some users will be able to submit a request for reasonable accommodation for a desktop unit through Human Resources. Details on this process will be shared with you soon.
After the walkthroughs, a final plan will be submitted to President's Cabinet and SUNY System Administration. The university aims to start installing new printers in January and continuing through the Spring 2023 semester.
More information will be shared with you, your department or office as the new printers are installed. I thank you for your patience through this process and your understanding as we shift to a new printing system. This is a significant change, but is one that mirrors the university's priorities of efficiency, information security and sustainability.
President
---