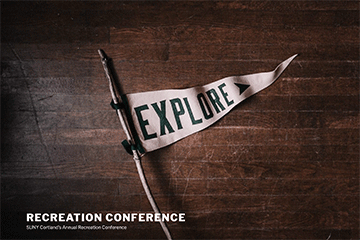 10/25/2022

Jasmine Goodnow, who studies the sacred, inclusive and sustainable nature of travel, will deliver the prestigious Metcalf Endowment Lecture at the 72nd annual SUNY Cortland Recreation Conference.
The conference, set for Thursday, Nov. 3, and Friday, Nov. 4, at the university, is the nation's oldest continuous collegiate-sponsored recreation education conference.
The two-day event will be live for the first time in two years due to the COVID-19 pandemic. The event will offer a series of virtual presentations that will remain available to conference attendees until Sunday, Dec. 18.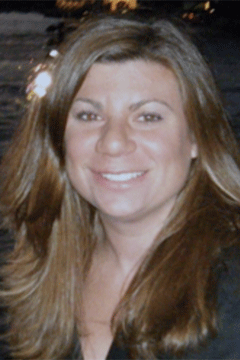 Goodnow, an associate professor and program coordinator in the Recreation Management and Leadership Department at Western Washington University, will discuss "Adventures and Explorations in Research" from 1:15 p.m. to 2:30 p.m. on Friday, Nov. 4, in Corey Union Function Room. The keynote lecture is free and open to the public.
Conference registration is now open through Wednesday, Nov. 2. This year's virtual conference costs $45 for students, $95 for professionals, $70 for a single day ticket and $45 for an online ticket.
For additional information and to register online for the conference, visit cortland.edu/recconf or call 607-753-4972 or email recconf@cortland.edu.
"Exploration" is the theme of the two-day event, the nation's oldest continuous collegiate-sponsored recreation education conference.
This theme is intended to capture the excitement of being able to travel again with the relaxing of COVID restrictions, said conference committee chair Ashley Klein. Attendees also will examine the various challenges the field faces with regard to justice, equity, diversity and inclusion and how practitioners plan on coming to terms with these challenges in the coming years.
"This course has helped us apply what we have been learning into a real-life situation," Klein said. "The conference provides opportunities for both students, alums and other professionals to share their knowledge and create connections for future endeavors."
The conference will feature numerous presentations in the field of recreation, parks and leisure studies. Check the conference website for updates on the sessions and schedule.
The Recreation Conference annually hosts 300 to 400 students and professionals in the fields of recreation, parks, and leisure studies from all over New York state, the greater New England area and beyond.
Presented by the university's Recreation, Parks and Leisure Studies Department and students in the Special Events Planning class led by Jason Page '08, M '12, assistant professor of recreation, parks and leisure studies, the conference receives additional support for the Metcalf Keynote Address from the Metcalf Endowment Fund.
Besides Klein of Dobbs Ferry, N.Y., a senior studying recreation management, the conference committee includes Hanna Corwin, special programs, a junior therapeutic recreation major; Samantha Arone of Dobbs Ferry, N.Y., director of funding and sponsored programs, a junior recreation major; Alijah Moses of Geneva, N.Y., program coordinator and registration chair, a senior recreation major; and McKenna Knott of Kings Park, N.Y., hospitality and budgeting, a junior therapeutic recreation major.
This year's alumni presenters will include John Silsby '69, M.S.Ed. '70, Alumni Volunteer Award recipient, Jack Fass '77, Andrea Velazques '93, Erin Norris '98, Esq., Jessica Dailey '01, Patrick Mercer M '03, Jacqueline Dyke M '08, Jason Page '08, M '12, assistant professor of recreation, parks and leisure studies, Lauren Herman Scagnelli '12, M '14, Jessica Andrianos '13, Caralie Fennessey '15, Sarah Salamone '15 and Esther VanGorder M '15.
Jasmine Goodnow
Goodnow earned master's and doctoral degrees in her field from University of Utah. She has a bachelor's degree from Brigham Young University.
A scholar of traveling for self-discovery and insight through the construction of transitions and rites of passage, she also is interested in sustainable tourism as a tool for cultural empowerment, local economic catalyst and environmental conservation.
Goodnow teaches courses including Inclusive Recreation Leadership, Introduction to Sustainable Tourism, Recreation Programming, Tourism Planning and Development, Community Recreation, Costa Rica Eco-Adventure, Leisure and Society, and Mindful and Ethical Tourism
Her scholarly articles have appeared in Leisure Sciences, Tourism Review International, International Journal of Religious Tourism and Pilgrimage, and Journal of Travel and Tourism Research (online).
"As we navigate the planning process, we are working hard to make sure this year's event continues the proud legacy of past conferences," Klein said. "In this vein, we hope you will join as we come together once again to explore the many parts of our profession."
---